Aussie company create Pizza Beer exists and it looks like total a carb overload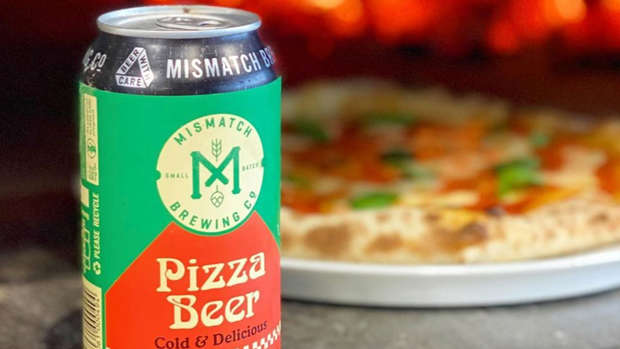 Pizza and beer are a classic combo … and now it seems you can have them both in the same beverage.
An Australian brewery has fused the flavour of pizza into the fizzy alcoholic drink to send us all into a carb coma.
It all came about after Covid-19 left the head chef of Lot 100 - who are known for their delicious pizza - with a vast excess of pizza dough lying around and no one to eat it.
So they decided to team up with Mismatch Brewery and see what happened when they chucked the pizza dough into some beer. Because that's the obvious thing to do …
The aptly named "Pizza Beer" is described as being a classic Italian inspired lager with a slight sweetness and earthy/spicy note to the beer, alkaline character from the salt from the bases.
Sounds interesting!