Ben & Jerry's Australia has banned serving two scoops of the same flavour for one awesome reason!
Publish Date

Friday, 26 May 2017, 12:03PM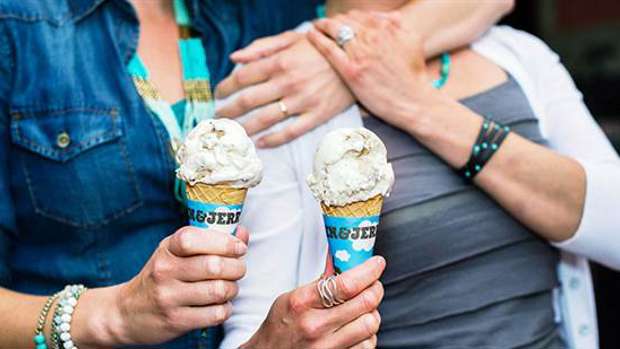 Ben & Jerry's is refusing to serve two scoops of the same flavour of ice cream at its 26 stores in Australia.
Declaring "love comes in all flavours," Ben & Jerry's said the ban will remain in place until same-sex marriage is legalised across the country.
The ice cream company asked Australians to imagine "how furious you would be if you were told you were not allowed to marry the person you love."
"So we are banning two scoops of the same flavour and encouraging our fans to contact their MPs to tell them that the time has come — make marriage equality legal!"
In addition to refusing to serve people two scoops of chocolate ice cream, Ben & Jerry's is also putting post boxes in its locations so that people can send their MPs postcards telling them why they want same-sex marriage to be legal.
The effort comes after former prime minister Tony Abbott promised to hold a plebiscite on marriage equality, but a bill to make that vote happen was later shot down by senators, The Guardian reported.
"At Ben & Jerry's we love love, and we think most Australians do too," the company said. "More Australians than ever before believe everyone should have the right to love who they love — and marry them too, if that's what makes you happy. Let's make it happen!"