Bindi Irwin returns to social media with adorable new photos of her baby girl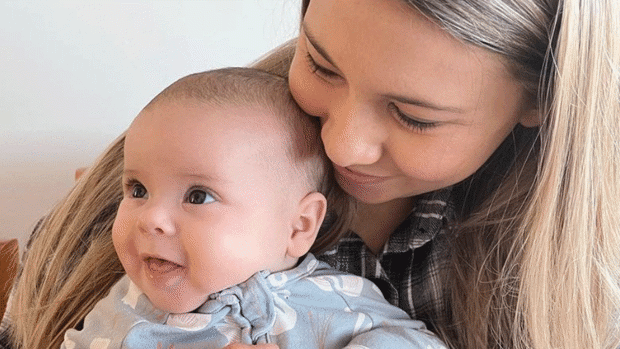 Bindi Irwin has returned to social media after taking a month-long break to focus on her mental health.
The animal conservationist – who has baby daughter Grace Warrior with her husband Chandler Powell – shared a series of sweet never-before-seen photos of her 3-month old baby girl.
"A collection of my favourite moments this month," Bindi wrote alongside the snaps which showed her darling daughter smiling and even having a close encounter with a kangaroo.
"Our beautiful angel has started giggling all the time and absolutely loves nature walks, looking for wildlife with us.

"Can you believe she'll be 4 months old soon?!" Bindi added. "Infinite love and gratitude in my heart."
Bindi's hubby Chandler also shared a few of the photos to Instagram too, writing alongside them: "Smiles over breakfast with this happy little light."
So cute!
The 22-year-old took a short hiatus to focus on her mental health after receiving backlash from her extended family over a post she had written about her estranged grandfather Bob.
In the post, which has since been deleted, Bindi accused Steve Irwin's father of showing "no interest in spending time with me or my family."
"He has returned gifts I've sent him after he opened them, he has ignored my correspondence and from the time I was a little girl he has ignored me, preferring to spend time doing anything else rather than being with me," she added.
"He has never said a single kind word to me personally. It breaks my heart but it is not healthy to engage in an abusive relationship."