Bride's insane itemised bill to woman who attended 'miserable' hen do
Publish Date

Thursday, 18 October 2018, 2:00PM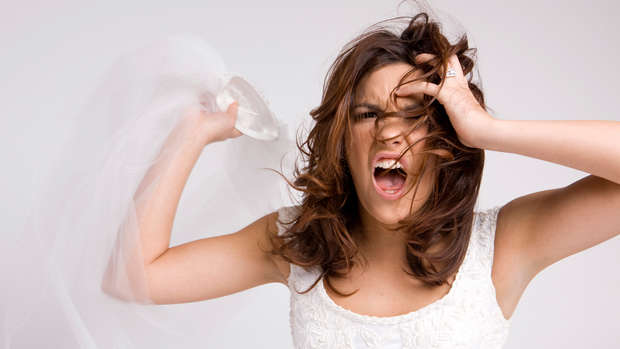 Putting together a wedding can be expensive.
As a bride, you have to cover the costs of venues, decorations and of course, your dress.
But one bride seems to have taken penny-pinching a little too far when it came to covering the cost of her bachelorette party.
An anonymous woman shared a screenshot to Reddit of an itemised bill she received from a bride whose hens do she had attended … and the break down is a kind of extreme.
The woman wrote alongside the image: "So I received an invoice from the bachelorette party."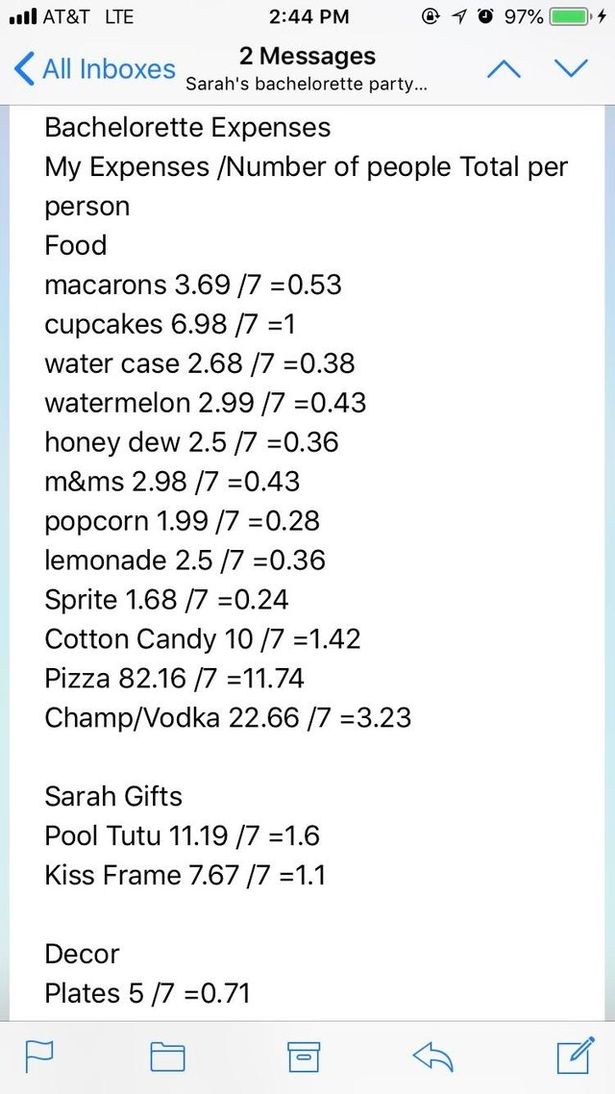 Photo / Reddit
"The party wasn't even fun because she was trying so hard to make it a picture perfect party and it seemed unnatural and more like a business transaction".
"I'm sorry but if you take the time to split the cost of a honeydew by 7, you are insane," she added.
While these days it's common assume you'll be forking out a little to contribute towards a fun hen's night out, you definitely don't expect to have to pay for every piece of honeydew melon or slice of pizza you eat …
Many Reddit users agreed with the anonymous party attendee, with one person commenting: "they spent $82 on pizza and $23 on booze? WTF kind of boring, miserable party was this?"
Others slammed the bride for being so "petty" over the smaller costs of the bachelorette party.
However one pointed out that it was good to know who is paying for what, writing: "I actually kind of like this. How many bachelorette/bachelor parties do you go to where they just say it's $250 per person and you're not really sure what you paid for. This way you kind of know".