Bridezilla goes viral after slamming 'snake' friends who refused to pay $1700 to attend wedding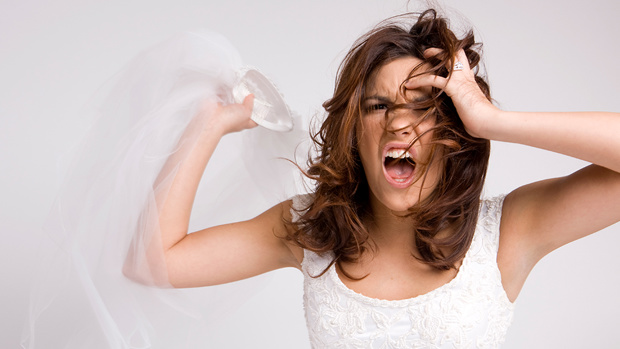 It's normal to feel a little bit stressed out when planning your nuptials  – but one woman's bridezilla meltdown has taken things to a whole new level.
In a Facebook rant that has since gone viral, the bride known only as 'Susan' slammed her "snake" friends and family for denying her the wedding of her dreams.
In the lengthy post, it was revealed she tried to get her friends and family to fund her $60,000 (NZ$68,800) wedding by charging them a $1500 (NZ$1700) entry fee.



Photo / Reddit


Photo / Reddit
Susan explained how "a local psychic" had told her and her husband-to-be to go with an "expensive" wedding. However as they didn't have enough cash themselves – only the $15,000 they had saved up – the bride came up with the cunning idea to ask her guest to pay $1500 each to attend her "exclusive" do.
This, of course, backfired on her when only eight people RSVP'd. Next the "livid" bridezilla – who cursed out her friends in the post - tried to set up a Go Fund Me page, but only received a $250 donation.



Photo / Reddit



Photo / Reddit
In a last-ditch effort her fiancé – who she has a son with - suggested a Las Vegas wedding, but this seemingly wasn't up to Susan's high standards and sent her into a "panic attack".
"I wanted to be a Kardashian for a day," Susan wrote in the post, explaining that called off the wedding, will be deleting her Facebook account and running away to travel South America.



Photo / Reddit
Wow …
If this isn't a bridezilla, we don't know what is!
This article was first published on The Hits in 2018.