Guest hijacks wedding for 'selfish' stunt that sparks outrage online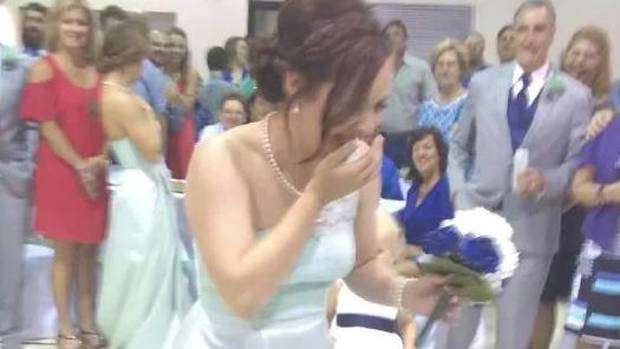 There are some big wedding no-no's … and stealing the spotlight from the bride and groom is one of them.
But that's exactly what this American guest did when he proposed to his girlfriend – who was there as a bridesmaid - at their friend's wedding.
In a photo shared to Reddit, a man in a grey suit down on one knee, popping the question to a surprised and delighted bridesmaid.
The Reddit user ironically captioned the snap: "A perfect time to propose. (bridesmaid's friend's wedding)".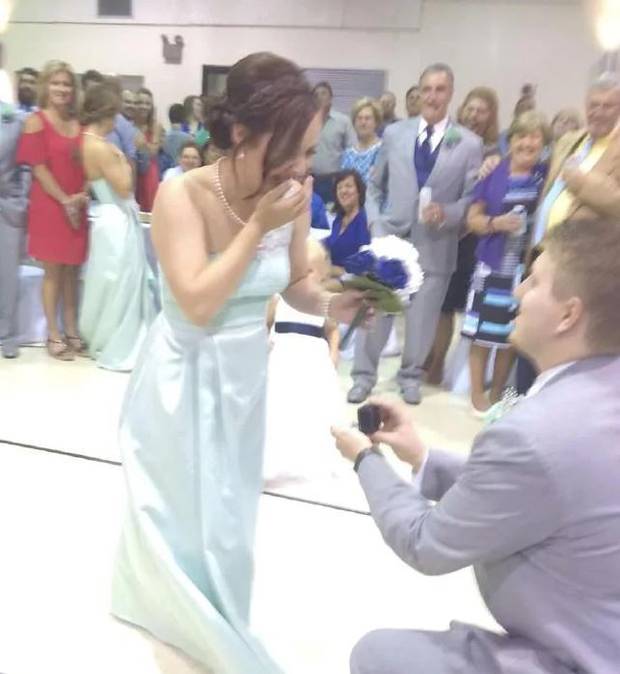 Photo / Reddit
According to the poster, the man proposing completely ambushed the newlywed couple's big day with his grand gesture, without even running it by them.
"The guy didn't even ask the married couple," the Reddit user wrote. "So I would argue this is a bit past rude."
The picture gained more than 1400 comments, with several people calling the man's proposal not only "completely selfish", but "awkward" and "cheap".
"This is probably the lowest and deceitful thing you can do at one of your friend's weddings," one person wrote.
"Stealing somebody else's thunder that they spent years planning is nothing short of a d*** move."
Another user revealed they had been to a wedding which features a similar impromptu proposal.
"It was the most awkward thing I've ever seen," they wrote.
"After two minutes, everyone totally ignored the engagement and went back to the wedding and the new fiances left soon after, because no one was giving them attention."
Another added: "Whether or not it's the intention, everyone there just sees it as piggybacking off an occasion that's already happening, for free, for you."
May this be a lesson to anyone wanting to pop the question at someone else's big day.