Here are the wedding 'traditions' the wedding industry actually invented
Publish Date

Friday, 26 May 2017, 2:51PM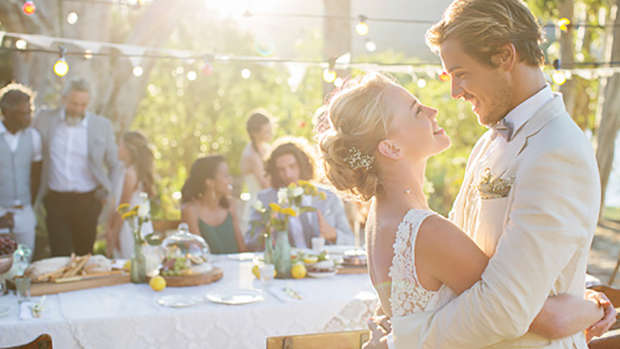 Weddings haven't always been an extravagant affair.
According to historian Vicki Howard, author of Brides, Inc: American Weddings and the Business of Tradition, weddings were more subdued - with wedding cakes being homemade, wedding gowns were simply the best dress in a bride's closet and receptions were small intimate gatherings held at home.
So how did the "big white wedding" come about?
In the beginning of the 20th century businesses started seeing marriage as an opportunity to make money.
It was then that jewellers, retailers and wedding planners "became experts on inventing traditions, creating their own versions of the past to legitimise new rituals and help overcome cultural resistance to lavish weddings," writes Howard.
Wedding bands for men
While the practice of giving women a wedding ring as a symbol of the marriage goes back centuries, it wasn't until World War II that wedding bands became popular for men, too.
And that, Howard says, was the result of a marketing campaign.
In a series of patriotic ads, jewellers started to push male wedding bands as "a symbol of what men were fighting for — democracy, but also the nuclear family," Howard said.
The campaign was a success.
Gift registries
Jewellers are also behind the idea of gift registries.
Gift-giving has always been a wedding custom. But traditionally it was just sheets and tea towels given to the couple to bring into their new household after marriage.
According to Howard it was jewellers, who once upon a time also sold silverware and china, that came up with the idea of brides drawing up a tableware wishlist.
White gowns
Single-purpose wedding gowns — to be worn on the special day only — became a thing in the early 20th century, thanks to the rise of ready-to-wear fashion.
The tradition of wearing white is thanks to Queen Victoria, one of history's first "celebrities" to sport a white wedding gown.