If you ever see this in a bathroom leave immediately and report it to the police
Publish Date

Saturday, 30 December 2017, 7:30AM
At first glance, it looks just like any other clothing hook.
But it's not.
This sinister device contains a hidden camera that allows the owner to spy on people.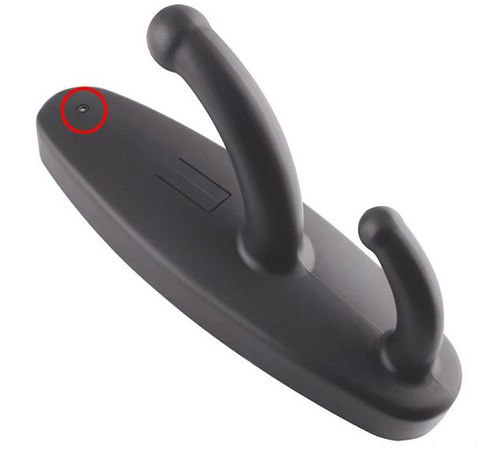 Police have issued a warning to stay away from hooks like this, and if you see one in any public toilets or dressing rooms, to report it straight away.
The 'spy' hooks contain miniature cameras which film from a small hole at the top of the plastic and can be bought online from eBay for between $10 and $30 - being sold as "home security devices".
Similar hooks are selling on Trade Me at a Buy Now price of $26, in an auction offered by "in trade" trader usar1, listing a "Manukau City" location.
The same trader had another brand available with a remote control trigger at a Buy Now price of of $55.
The ccc-store on Trade Me in Dunedin also had a model available at a Buy Now price of $26.
In-trade trader blahblahblah8 from Tauranga had a model at a Buy Now price of $26.99.
Common spots for the hidden cameras are inside dressing rooms, hotel rooms, and public bathrooms.