It turns out instant noodle wedding cakes are they latest trend with newlyweds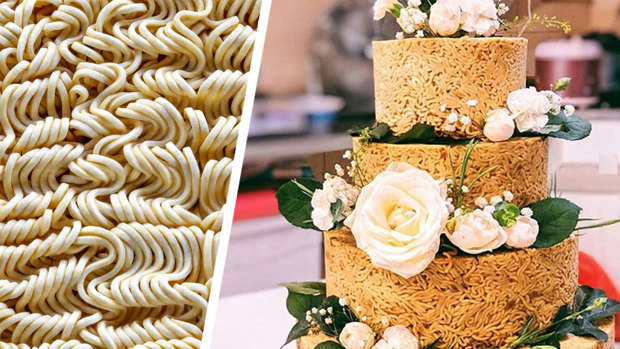 There's a new wedding trend on the rise and while it's a bit unusual it could be perfect for the off-beat bride.
Forget pizza cakes or cheese-wheel cakes, right now it's all about instant noodle wedding cakes!
That's right, INSTANT NOODLE WEDDING CAKES are the brand new thing for people's big days.
Rather than cutting up a sweet treat on their big day, couples can serve up something a little more savoury for their wedding guests.
The unique cakes are made by company Tot Aw – short for "totally awesome" – located in Jakarta, Indonesia.
The cakes often come in two or even three tiers and are often adorned with shredded chicken, beef or flowers in a more traditional wedding look.
Would you want an instant noodle wedding cake?