Kiwi bride and groom shave their heads during wedding for heartwarming reason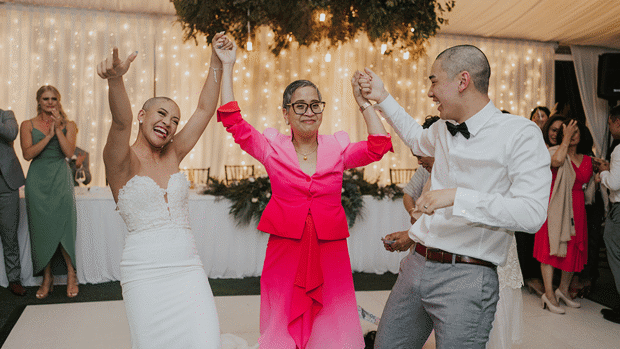 There is nothing more beautiful than a bride and groom full of love on their wedding day.
Well, one Kiwi couple decided to share that love around in the most heartwarming way.
Jony and Alistair, who recently got married on November 21 at Auckland's Allely Estate, decided to surprise their guests and help raise money for a good cause by shaving each other's hair off on their wedding day.
The powerful moment - which was done in solidarity for the bride's mother who was diagnosed with cancer and whose one wish was to see the couple get married - was captured in stunning photos by photographers Pia and Anaru Church of Songbirds Photography, who shared the snaps on Instagram.
"How many emotion can you feel in one day? Pure joy, deep love, pain, sadness, grief, gratitude," the wedding photographers wrote alongside the series of photos of the bride and groom taking turns shaving each other's heads after tying the knot.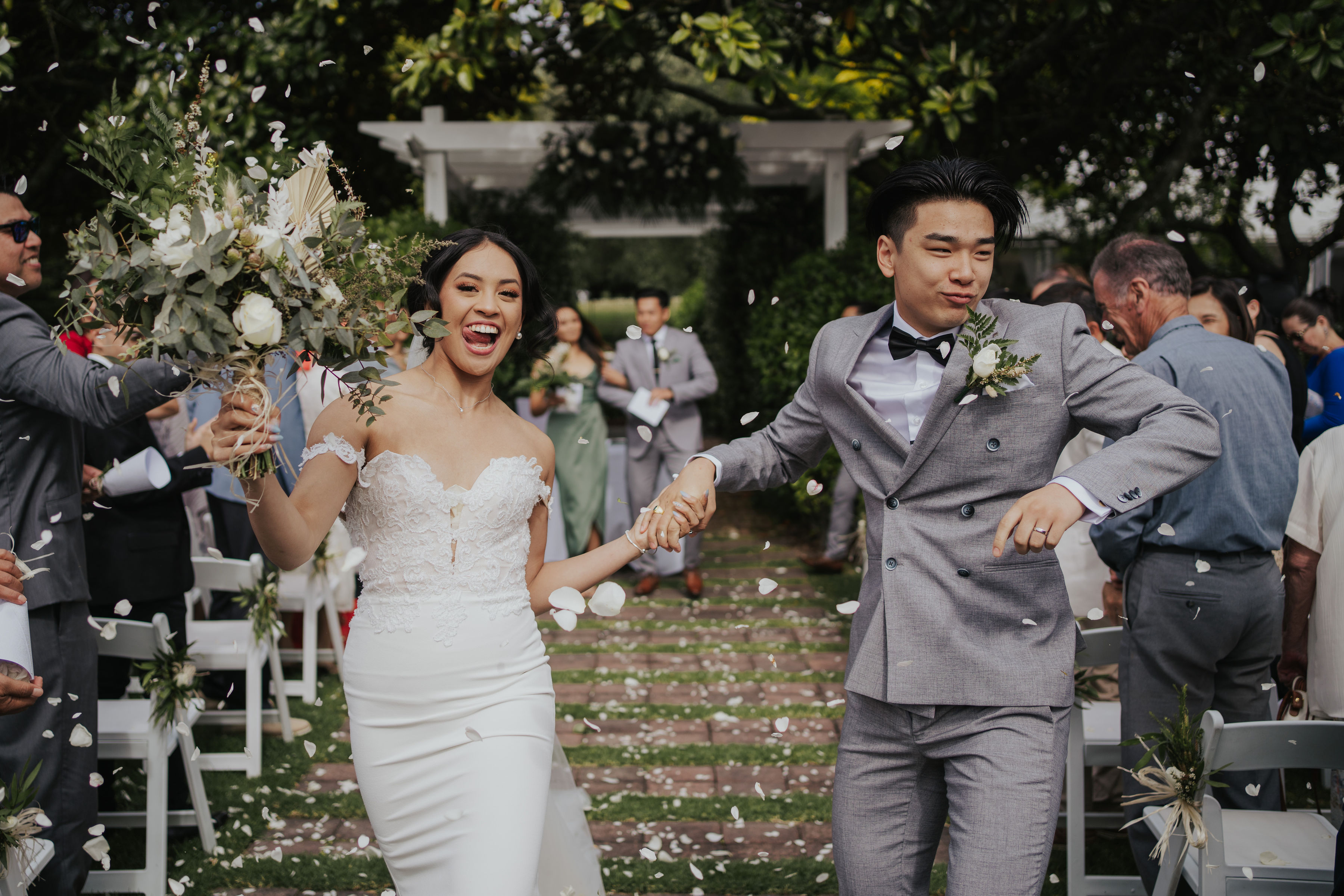 Photo / Songbirds Photography

"Jony's warrior of a mama is fighting cancer and her one desire was to see these two soulmates get married," they continued.
"They surprised everyone when, after their first dance, shaved each other heads in honour of mum. It was one of the most powerful moments we've witnessed and are still in awe at how beautiful these two, their families, and this was was. Every single emotion was welcomed by this family to dine together in the table of life and family. It was a powerful scene we won't forget."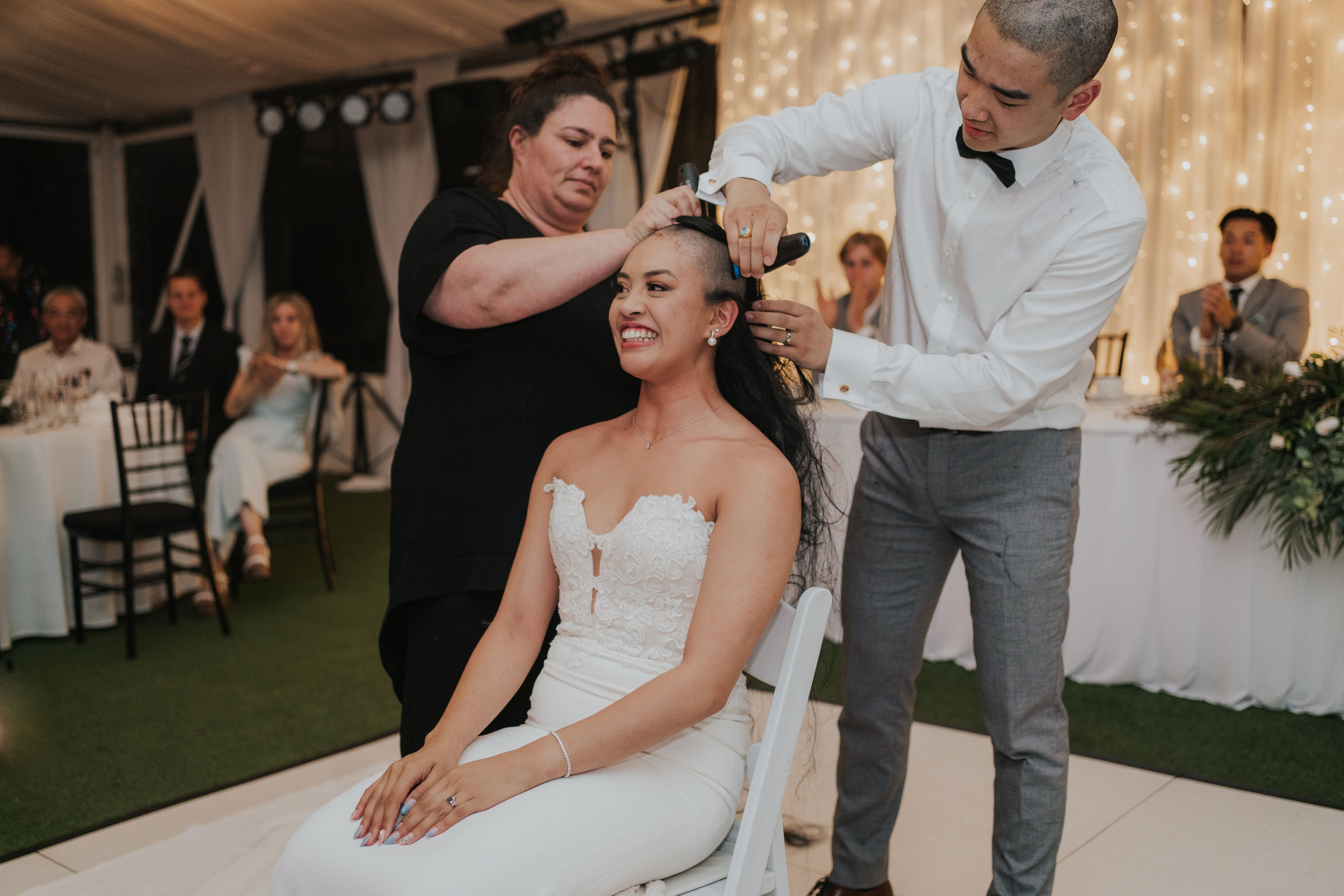 Photo / Songbirds Photography
The surprise hair shaving took place after the couple's first dance.
"Everyone thought they were going to do a Filipino traditional dance where guests leave cash at their feet," Pia of Songbirds told The Hits.
"Instead, they surprised everyone and shaved each other's heads in solidarity with their mum and all those fighting cancer. Guests still left cash at their feet and they've now raised more than $2000 for the Cancer Society."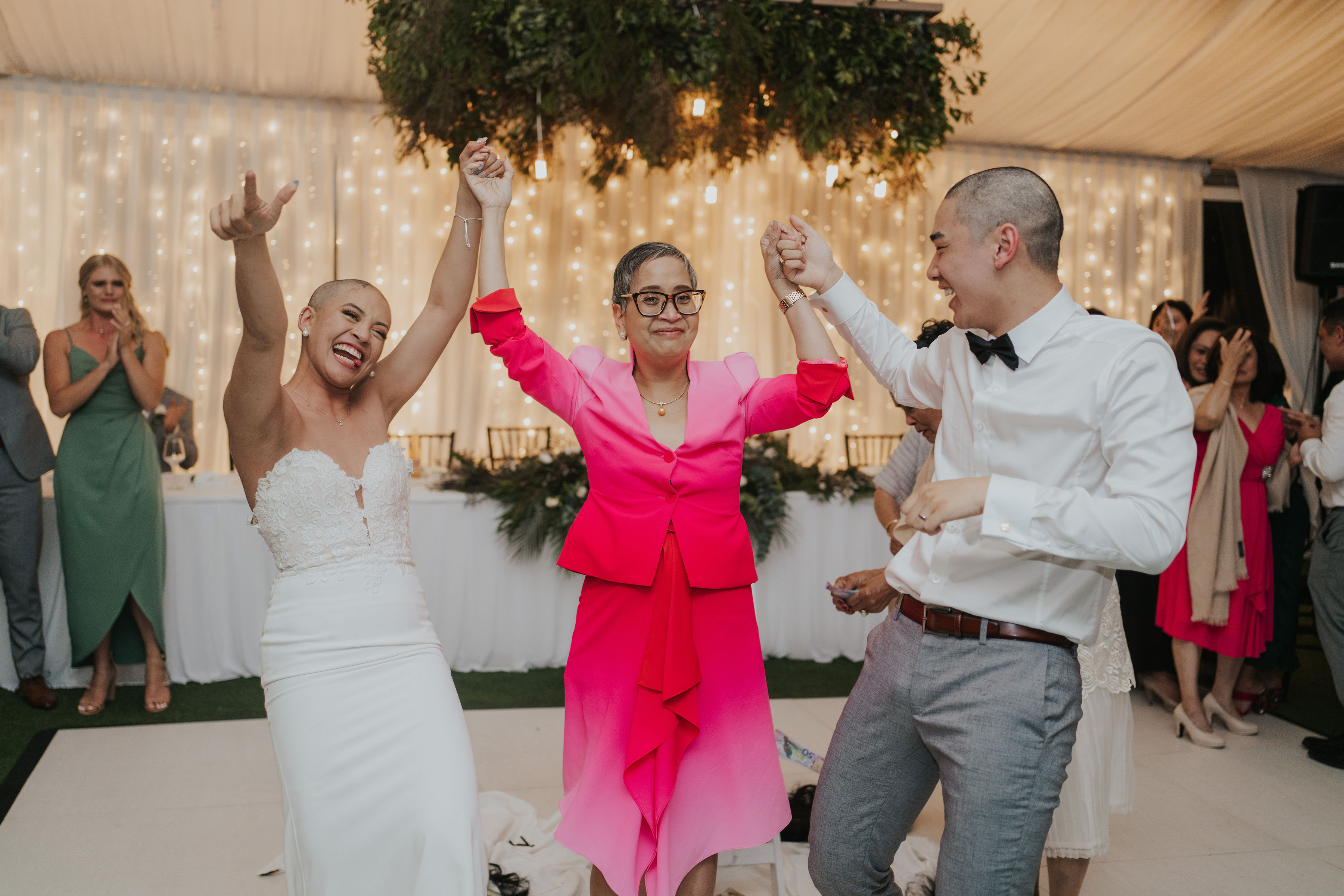 Photo / Songbirds Photography
How beautiful is that?!
The photos have received hundreds of likes since they were uploaded and fans of the snaps commended the couple on their brave wedding-day gesture.
"How selfless and beautiful," one person wrote, while another added, "this is so incredible. What a couple, love, family.
"That's beautiful," another person commented. "So touched by this, you are two very amazing people."