Model sparks controversy after flaunting insanely flat post-baby body
Publish Date

Friday, 3 November 2017, 9:46AM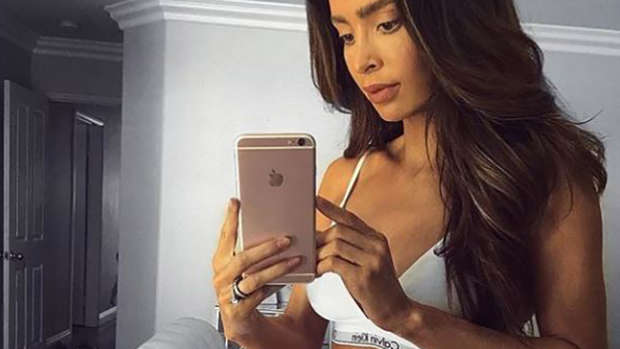 Fitness model Sarah Stage is no stranger to controversy.
The 33-year-old first made headlines around the world in 2015 after showing off a tiny baby bump when she was at full term in her first pregnancy.
Stage then became embroiled in a "social media firestorm" again this year after she shared a photo of a toned body when she was six months pregnant with her second child.
Comments on the Instagram post ranged from "what bump" and "I am so confused as to how this is possible" to the more brutal "six months pregnant? You are lying".
But now the fit mum is facing new backlash, after she posted a photo literally two weeks after giving birth by c-section of a slim, ab-filled post-baby stomach.
"Enjoying this newborn phase, it's true what everyone says that it goes by so fast. It's been nice resting, healing and cuddling with the babes," she wrote.
"Still recovering from c section and continuing to take it easy at home. My goal is to make it all the way through trick or treating tomorrow with the family".
Followers quickly slammed Stage for purporting unrealistic post-birth body expectations.
"I don't think this is a realistic look for most women who have just given birth...", one wrote.
"I'm sorry, but you give completely fake perception of how pregnancy and labour look like. Women around the world struggling so many ways", a second added.
Another simply commented: "Fake!"
While one follower made the dig: "I guess she really was pregnant then".

Stage's son Logan Alexander was born on October 16, weighing seven pounds, two ounces.
She already has son James Hunter, born April 14 2015, weighing eight pounds, 7 ounces.