'Rude' and 'tacky' wedding invitation from bride-to-be leaves internet shocked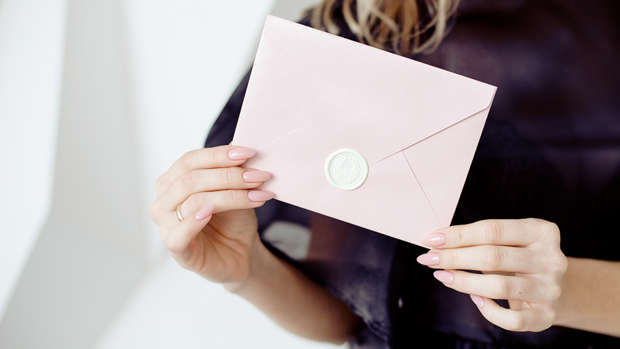 One bride has been slammed as "rude" and "tacky" after committing one of the worst wedding invitation sins.
Everyone 'knows' there is an A list and a B list when it comes to wedding guests …
But you're not supposed to tell all your beloved friends and family members what list they're on, especially if they're probably not going to make the cut!
Unfortunately, that's exactly what the bride-to-be did in excruciating detail when she sent out the invites for her big day.
A photo of the unusual letter was shared on Twitter by UK writer Mary von Aue, explaining that it had been "included in an actual wedding invitation".
The letter revealed that due to "capacity restrictions" couple had been "forced to split our guests into groups".
"Group A: Please RSVP as soon as possible," the letter read, "we will be able to extend any vacant seats to additional guests".
As for Group B and C, well, they were informed that they weren't actually invited to the wedding unless someone from Group A wasn't able to come.
"Please keep a close watch on our wedding website for notice that we have space available," the invite continued.
Oh dear …
And the bride and groom didn't stop there, they also "encourage our guests to hire a babysitter" and "leave your children at home".
"As much as we love your kids, we are doing our best to make space for all of the guests we can," the letter explained.
"We also ask for our single guests to forgo their plus one if possible."
The invite quickly went viral, earning more than 1400 retweets, with some Twitter users describing it as "tacky" and "rude".
However, others defended the bride noting that Covid-19 meant they had to out physical distancing measures in place to keep their guests safe.