See what the creepy twins from 'The Shining' look like today...
Publish Date

Wednesday, 26 April 2017, 1:45PM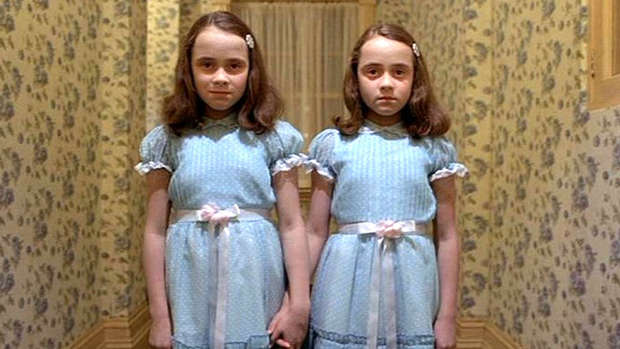 It has been 37 years since Stanley Kubrick's 'The Shining' sent shivers down the spines of viewers worldwide.
Without a doubt, one of the creepiest scenes from the film that is forever ingrained in our minds is of the Grady sisters holding hands and eerily staring down a hallway chanting "come play with us, Danny — forever and ever and ever."
Lisa and Louise Burns were just 12-years-old when they filmed their eerie scenes as the Grady daughters.
After the film was released the identical twins disappeared from the public eye... Until 2014.
So what do the twins look like today?
Now 49-years-old, the twins are still difficult to tell apart - but they're no longer acting. The Huffington Post reports that Lisa went on to study literature and now works as a lawyer, while Louise is now a published microbiologist.
Back in 2015, the twins told the Daily Mail how their role in the hugely successful film actually damaged their acting careers just as it appeared to launch them.
They claim they were turned down by a number of acting schools because they'd been in the horror movie.
'Oh my God, we loved it,' Louise and Lisa Burns say about their once in a lifetime gig working with Kubrick.
'Everyday felt like we'd been invited to a very exclusive party and we were the youngest, luckiest people to be there.'
'Stanley wanted us on set every single day, so between scenes we would play with Danny and Jack,' said Louise.
They also revealed how Nicholson, despite his maniacal performance and playboy reputation, acted as a father-figure and mentor for them.
Louise has fond memories of her time on set with Nicholson, she said: 'I clearly remember sitting on Jack's knee and joking with him.
'We talked about his daughter Jennifer a lot because she was in America and wasn't able to visit Jack. We played chess and just generally chewing the cud.
'Jack wasn't a strange man at all, he was just a regular person, in fact he was very sweet.'