The latest bridal trend is massively dividing the Internet
Publish Date

Thursday, 25 May 2017, 10:01AM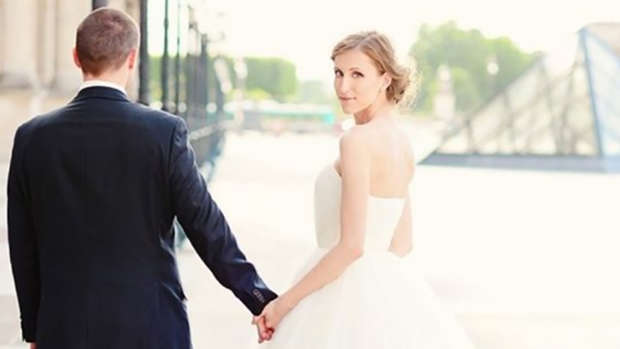 Gone are the days of an all-white wedding gown!
Dip-dyed (AKA ombré) wedding dresses are blowing up all over Pinterest - and we think they look gorgeous!
OK, so while this might not be a dip-dyed dress, but it is beautiful!
From elegant blues to pale pinks, these dip-dyed wedding dresses are a stunning way to stand out on your big day.
But while we love the look, it hasn't stopped people coming to blows over it online.
Commenting on the dresses, one social media user wrote: "Best and most unusual wedding dress!"
Another said: "The only real reason to get married is so that you have an occasion to wear one of these."
While a third added: "OMG, this wedding dress looks amazing! I love the colours fading into each other!"
Others took a more practical approach: "Great way to hide all the damn stains on the hem from walking around for pictures."

However, others weren't so sure, with one writing: "Oh I thought it was just dragged through the mud."
One celebrity who rocked the look back in 2002 is Gwen Stefani! Her custom white and pink ombré dress by John Galliano for Dior was ahead of its time...