The latest wedding trend is now grooms wearing make-up!
Publish Date

Friday, 7 July 2017, 12:39PM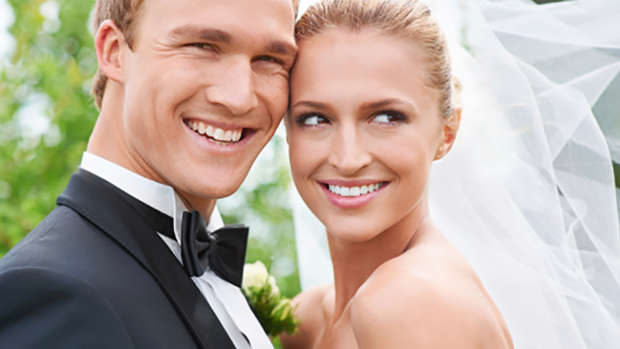 There's a new wedding trend taking off in America and we're not to sure how we feel about it.
Often at the request of their soon-to-be wives, men are now getting their make-up done for their big day.
Makeup artist T. Cooper told the New York Post that groom-focused beauty treatments has been a growing part of her business over the last couple of years.
"It's a nice thing for them to do to feel special, too," she said.
Last year, Cooper charged a groom and his party of five guys $1,500 for a day of facials, mani-pedis, tattoo coverage with concealer, foundation and powder on necks and faces.
When Tom Ni was prepping for his wedding, he had a day of beauty treatments following his fiance's suggestion.
"I know next to nothing about makeup," says Ni, 29, sheepishly. "I was nervous."
Ni spent $130 for skin treatments and barely-there make up on his wedding day.
"I definitely wanted to make sure I looked as good as I could so our photos would look amazing," 39-year old groom Tyson Evans told the New York Post.
After a pedicure, lip treatment, concealer, foundation, and powder, he's a big fan of the trend.
"It made me feel like I deserve this day," Evans said. "I deserve to look good and feel really confident going into that ceremony."