The reason why this bride-to-be wants a refund on her wedding photos
Publish Date

Thursday, 8 June 2017, 3:40PM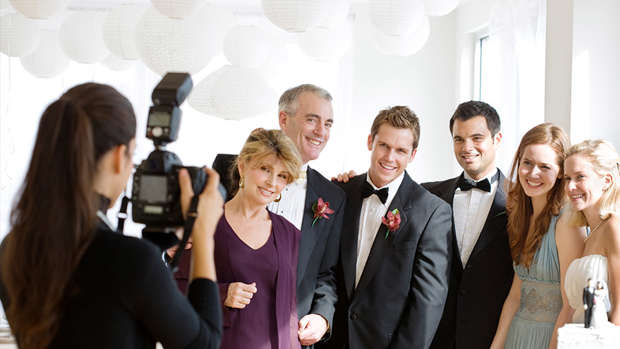 Asking for a refund on your wedding photos is one thing, but asking for one before the wedding has even taken place is a whole other playing field.
Her strange request is for a full refund to be given in the event of her and her husband getting a divorce in the future. 
Apparently the woman has run into a few difficulties in trying to get a photographer that will go through with this request.
'We are wanting a clause that guarantees us a refund should we ever get divorced,' the fiancee writes.
'We would not need the photos in that situation.'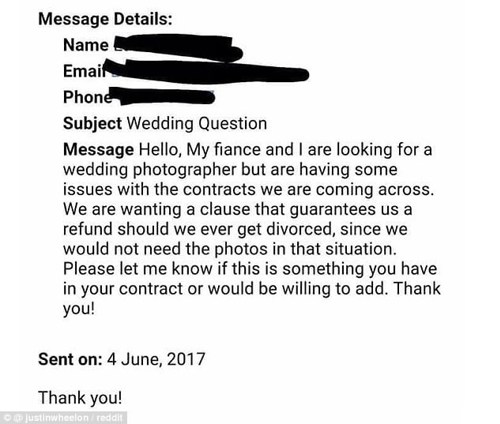 She asked the kind folk of reddit if her request was too outlandish, and was faced with a resounding no from almost everyone that commented.
A couple of people did side with the woman though, saying that she does have a point.
It is still unknown whether the woman managed to find a photographer that would cater to her needs.