This bride is being ridiculed over the "hideous" dresses she's forcing her bridesmaids to wear
Publish Date

Tuesday, 2 October 2018, 2:52PM
Trying to find a bridesmaid dress that will suit the shape and style of every woman in a bridal party is no easy feat.
But the dress one woman has picked out for her 'maids has left her getting absolutely ridiculed by the internet.
Taking to the UK parenting forum Mumsnet, a horrified bridesmaid asked users if it would be unreasonable to tell the bride she didn't want to wear the frilly "monstrosity".
The 'maid, who is one of six, said the entire party hated the floor-length, £145 (NZ$288) yellow gown the bride-to-be asked them to buy and wear.
"A close friend of mine has got engaged and has asked me to be a bridesmaid. I, of course, said yes and have been happily helping her plan," she wrote.
READ MORE:
• This bridesmaid gave an EPIC wedding toast by rapping a rendition of 'The Real Slim Shady'
• Bride sparks heated debate after bridesmaid dyes her hair pink ONE week before the wedding
"So the problem is with the bridesmaids' dresses. I'm a firm believer of wearing whatever the bride wants you to. She has also asked us all to pay for our dresses but she told us upfront when she asked us to be bridesmaids that we would need to so we are fine with this (within reason)."
"There are 6 of us and we all absolutely hate the dress she has picked. She has found it online and it is honestly the fugliest dress I have ever seen."
"We've decided to tell her how we feel and drew straws. I obviously drew the short straw. So am I being unreasonable to tell her that we do not want to wear and pay for these monstrosities?" she asked.
The bridesmaid then uploaded an image of the gown, which was met by nearly 300 horrified comments from fellow Mumsnet users.
So, without further ado, this is the dress ...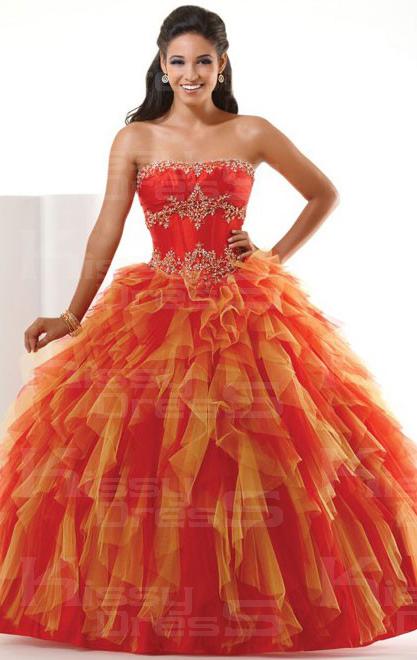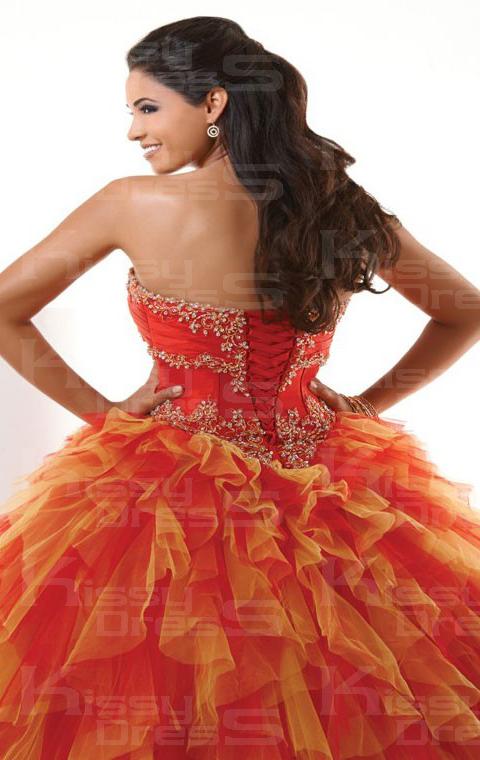 Image: Kissy Dress.
One user wrote: "You cannot possibly wear it. What is she thinking!"
"Oh dear, they're bloody vile!" another person said.
"This post has to be a joke?" a third questioned. "Surely no one would consider these awful dresses. Either it's a wind-up, a mistake or one of the bridesmaids has really pissed her off somehow.
Another exclaimed: "Everything about that dress is grim! No one will wear it again."
Someone else added: "Good god. Nobody could pay me enough to wear that hideous eyesore. As for actually paying for it myself, it'd be over my dead body."
"The yellow one looks like walking phlegm," wrote more users.
What do you think? Would you wear the dress?