This bride's father was struck by lightning while giving a wedding speech
Publish Date

Friday, 14 July 2017, 9:41AM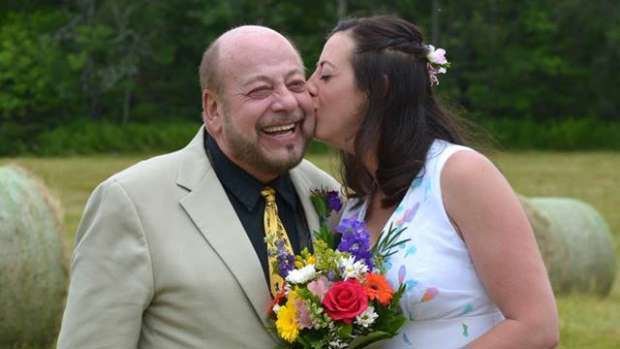 A bride's father didn't mean to steal his daughter's thunder during her big day - but that's exactly what happened when he was struck by lightning during a speech.
JP Nadeau was halfway through his speech celebrating bride and groom when he was struck by lightning in his apple orchard in Canada.
"I got the mic and I said, 'Adam, you are some lucky guy.' As soon as I said that, my daughter's eyes ... just, like, popped right out, because all of a sudden there was this lightning flash that hit," he told CTV.
The power went through the mic cord and "it was like I had a bolt of lightning in my hand".
"I felt the current go right through me, but it was my hand I was worried about, because I'm a piano man. I want to keep playing. I don't care if I die. I want to keep playing," he tells CTV.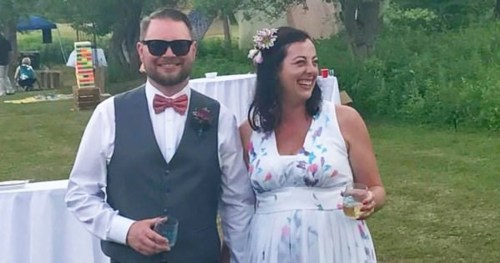 JP Nadeau was struck by lightning during the wedding of his daughter and her new husband. Photo / Facebook
Incredibly, Nadeau didn't sustain any injuries, aside from a scorch mark on his thumb where the bolt entered. In fact, he said his knee has been working better since the incident.
Everyone was stunned at first, but that didn't stop the happy couple from continuing with the festivities.
"They thought I was going to drop dead. A lot of lesser men would have perished. But I don't know how it happened that I could just walk, scot-free."
This article was first published on NZ Herald and is republished here with permission.