This bride's request for her bridesmaids is outrageous!
Publish Date

Monday, 26 June 2017, 11:40AM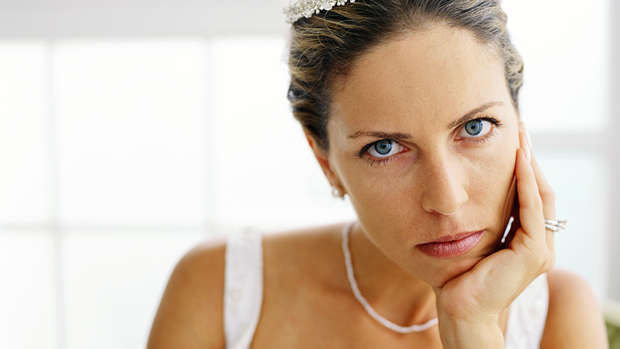 An anonymous bridesmaid has taken to Mamamia.com to vent her frustrations about the bride - and has since gone viral.
While she was initially "overjoyed" when her close friend Caroline asked her to be a bridesmaid in her wedding, her "joy quickly turned to utter despair" when Caroline turned into a total bridezilla.
"At first, I thought Carol was just being a little overzealous when the group emails asking for input on everything from bridesmaid dress colours, hairstyles, makeup looks, bridal dresses, buttonholes for the groomsmen (something I had to Google) and table decorations came flooding through, quickly taking up a large chunk of my day," she shared.
But things got worse...
Caroline also insisted that the seven bridesmaids accompany her on shopping trips to find both her wedding dress and the bridesmaid dresses... for three weekends in a row.
The 'maids ended up having to pay $550 each for their dresses - which we have to admit is A LOT to ask.
And that's still not the worst part!
"Caroline had finally found a stunning satin Marchesa wedding dress that she looked perfect in. The only problem was it cost twice her dress budget - $10,500. After many 'dooo itttt, you should totally splurge, you only get married once' reassurances for her many bridesmaids, she decided to purchase it. "Thank the lord, now I can have my weekends back," I thought to myself, breathing a sigh of relief despite feeling a little guilty about it," the anonymous bridesmaid continued.
Because the dress has blown the budget Caroline then requested her bridesmaids "pitch in" by contributing $150 each towards her "dream dress."
Her reasoning? It would be a sentimental treasure that all the bridesmaids would have a part in if they paid for it.
While three of the seven bridesmaids replied with an offer to chip in, there was silence from the others.
What would you do?