This little girl's reaction to being told she wasn't invited to royal wedding is breaking our hearts
Publish Date

Friday, 25 May 2018, 9:30AM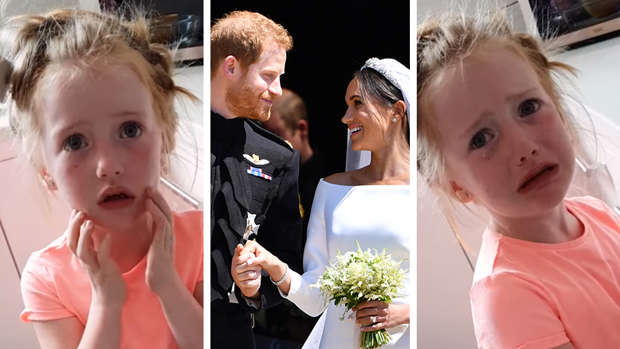 This is the amazing moment a five-year-old girl discovers she's not invited to last weekend's royal wedding as she is not a princess. 
Ashlee Brown from Belfast was filming her daughter Lola who was under the impression she was about to head to Windsor for the nuptials, the Daily Mail reports. 
Brown uploaded the footage onto her Facebook account where it was viewed by more than 1.9 million people. 
She said: "As I was making dinner, Lola asked me 'Mum is my dress for Megan's wedding in London or are we going to pick it up on the way to the airport to go to London'.
"That's when I realised she believed in she was actually going to the royal wedding. 
"My heart is broke, that her wee heart is broke that she's not going. 
"Bad mummy for laughing she then proceeded to tell me she had learned to drink from a fancy glass with her baby finger "poking out" had also learned to wave and clap like a princess does."
This article was first published on Daily Mail and is republished here with permission.