This new wedding cake trend is majorly dividing the internet...
Publish Date

Wednesday, 6 September 2017, 2:37PM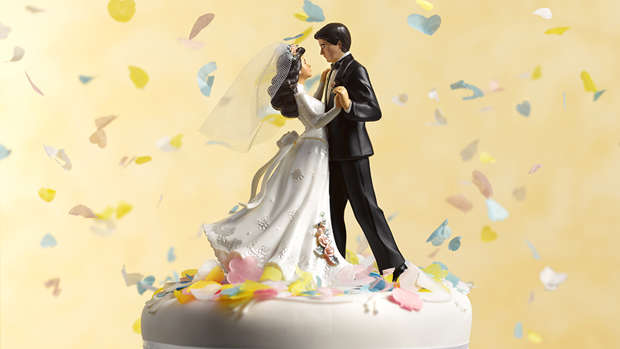 When we think of wedding cakes, we naturally think white.
Lots and lots of white fondant.
But times are a changing.
Brides are now stepping away from tradition and are instead wanting matte black cakes.
And while most people find the cakes "beautiful", "breathtaking" and "striking", the trend has also left some people shuddering.
Some social media users have claimed a black cake is in poor taste, as it's more appropriate for a funeral than a celebration of love.
Baker Kimberly Bailey has said there's a wave of people breaking free of tradition and going with black desserts.
"Whenever I can convince someone to do it, I am all about it," Bailey said. "I think oftentimes, the bride and groom are down with it; it's when they bring their parents to the tasting that the mother is like, 'You can't have a black wedding cake!' Sometimes their instinct gets overridden by the parents."
What do you think of a black cake?