This outrageous wedding request has sparked a major debate online
Publish Date

Thursday, 11 May 2017, 1:34PM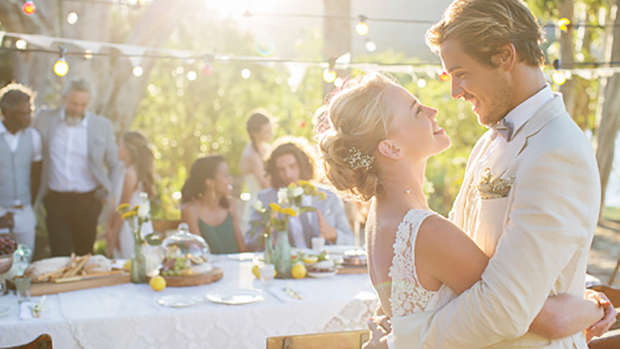 It's no secret that weddings can be extremely expensive. More and more couples are looking for ways to have a beautiful wedding without breaking the bank.
But we're not sure we agree with this couple's method.
Taking to Mumsnet to vent her frustration, one disgruntled guest explained how she was charged to attend the wedding reception of one of her old friends.
She wrote:
"I recently received a wedding invitation to the afters/evening do of an old college friend's wedding.
I thought it might be nice to see all the old faces and catch up.
However I had lunch with a mutual acquaintance who insisted that the wedding was on Friday but mine had Saturday on it so naturally I was confused and double checked – it had Saturday so I just thought the other person must be wrong.
Anyway it got to the day and myself and partner went along (it had a plus one so was not gate crashing) when we got there it became clear that the wedding was the day before and we had been invited to the after party. Then the real clincher I was informed (not asked) that the COST was €50pp (NZ$104) to cover the BBQ and and drinks from the beer fridge.
So I paid but was silently raging, didn't want to cause a fuss.
No where on the invite did it say the wedding was the day before or that there would be a charge. I was driving and couldn't drink and my partner doesn't drink beer (he is a celiac).
So what do ya'll think am I being unreasonable to be really annoyed by this? Or should I of sucked it up."
Mumsnet users were quick to throw their two cents in on the situation, with one person fuming:
"Charging admission to a reception? I've heard it all now."
While another said:
"The after party guests have paid for the wedding. If it wasn't so appalling it would be genius."
Others said that they would leave the event if similar happened them, adding: "I'd have turned on my heel and gone to the pub. The cheek of it!"
Another agreed: "I probably would have made a statement about not budgeting for this and left. That is so rude!"