This wedding RSVP card is going viral for a hilarious reason
Publish Date

Wednesday, 10 May 2017, 4:02PM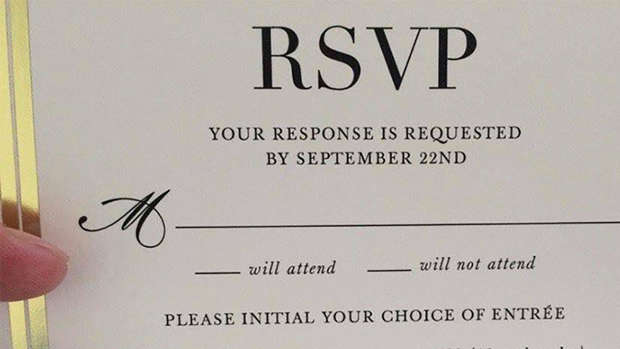 Receiving an invitation to a wedding is a massive honour.
But in the case of the below invitation, one mistake on the RSVP card drastically shook up the dinner options.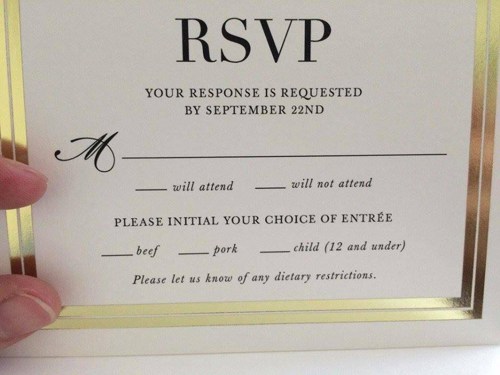 In addition to beef and pork, children have apparently been added to the menu.
Our guess is the couple meant to list an option for a child's menu, but boy, someone sure messed it up.
The RSVP card has since gone viral after it was posted to Reddit last week along with the caption, "I'll have the 10-year-old, please, medium rare..."
We just can't help but have a giggle!