Woman causes outrage after wearing white floor-length gown to her friend's wedding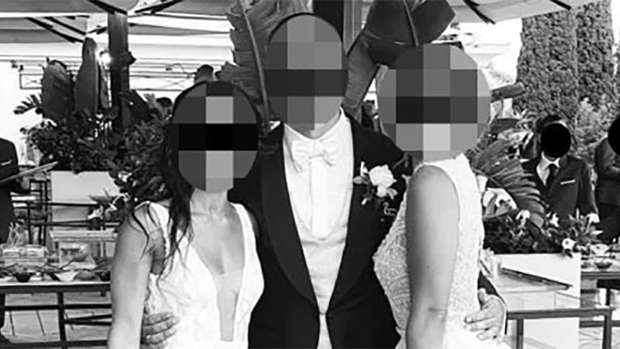 A wedding guest has left people online shocked and outraged after she broke one of the most important rules of wedding etiquette: If you're not the bride, don't wear white.
But that's exactly what this rogue guest did … and not only did she show up to her friend's big day in a white dress, but a backless, figure-hugging, floor-length white dress!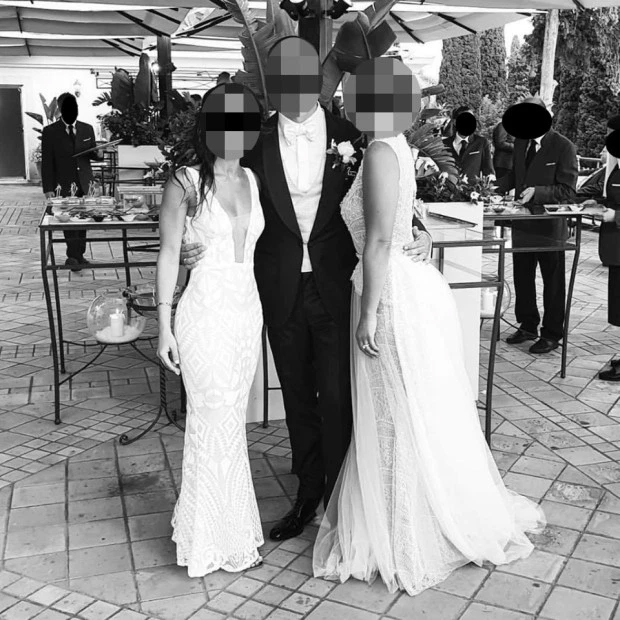 Photo / Facebook
Photos of the woman posing with the bride and groom were shared to the That's It, I'm Wedding Shaming Facebook group and according to The Sun, people were not at all impressed with the guest's outfit – which made her look exactly like the bride.
Horrified commenters were quick to slam the woman, pointing out the inconsiderate guest seemed to be stealing the bride's thunder.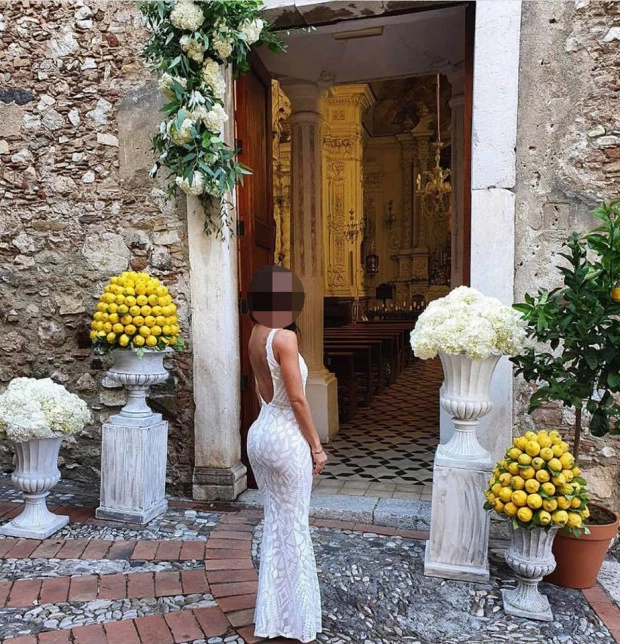 Photo / Facebook
"It's one thing to show up in white. It's a whole other thing to show up in a wedding dress," one commenter wrote.
Another added: "Until I read your caption and realised she wasn't a bride. Yikes!"
"But seriously, which one's the bride?" another commenter asked.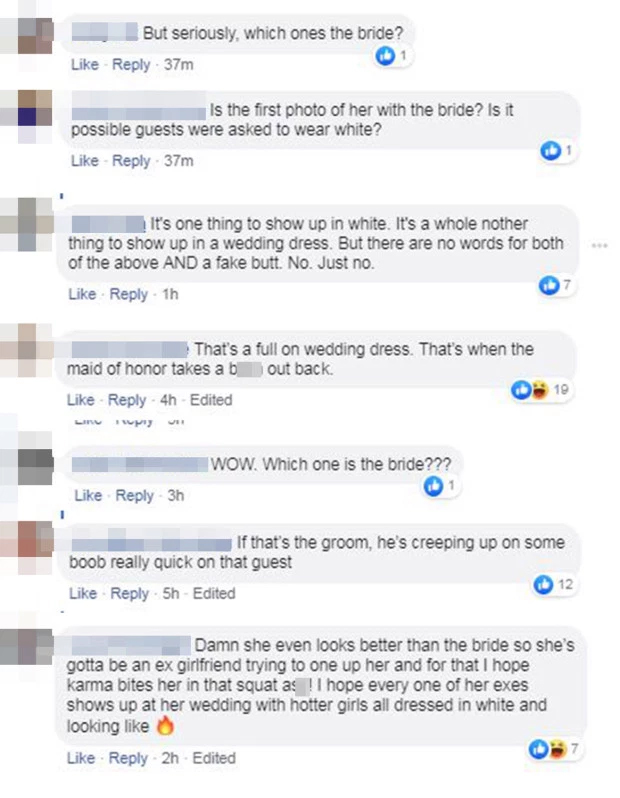 Photo / Facebook