Kristen Bell shows men EXACTLY what labour feels like in new 'Momsplaining' video
Publish Date

Wednesday, 3 October 2018, 11:30AM
Giving birth is one of the greatest miracles – and one that only women can experience.
But it's it a shame that men can't comprehend the pain and beauty of labour?
Actress Kristen Bell decided to show one man what it's like … well, the pain side anyway … in her latest episode of #Momsplaining.
Strapping up the executive producer of The Ellen Show, Andy Lassner, to a machine that simulates labour pains, Kristen asked him a series of baby trivia questions.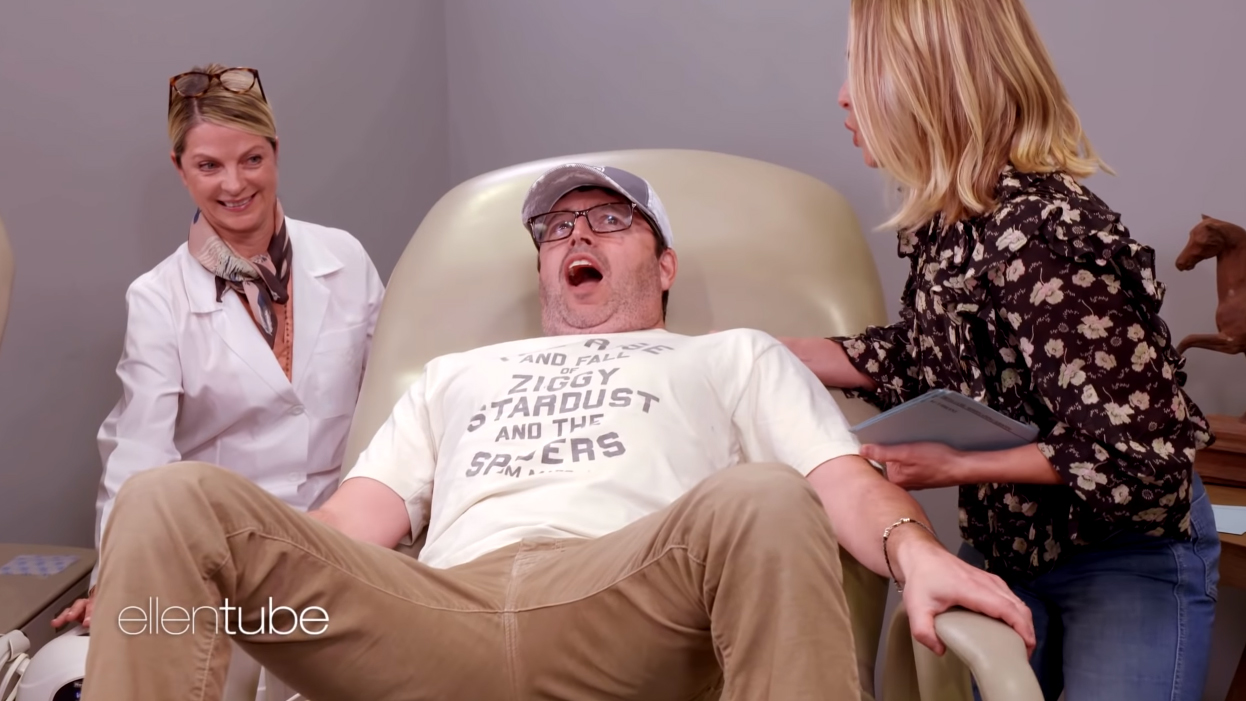 Photo / YouTube
For every question he got wrong he got to experience exactly what a contraction feels like.
Ouch!
Other episodes from the second season of the Bad Mums star's amazing series about motherhood includes an interview with fellow mum, Melissa McCarthy and even a two-part watch of Kristen actually in the hospital delivering babies!
Check them out here:
Episode 1
Episode 2
Episode 3
Episode 4
Episode 5