Rare footage: See how the Queen is delivered her meals at Buckingham Palace
Publish Date

Thursday, 26 July 2018, 4:30PM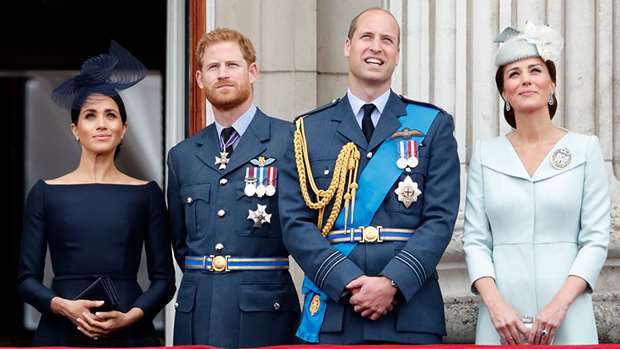 A fascinating video, released by the Royal Family, shows the long route taken by butlers delivering food to some of Buckingham Palace's more remote rooms.
The footage shows how staff have to navigate a labyrinth of corridors in the world-famous building's basement and hallways to get the palace's Chinese Drawing Room, where functions are often held.
The video was released to show why new lifts are needed as part of the revamp being undertaken at the Palace in central London, reports the Daily Mail.
The Royal Family tweeted the video with the message: "Many of the lifts at the Palace are old and impractical - here's how staff currently navigate from the kitchens to the Palace's Chinese Drawing Room for functions.
"The route will be more practical & efficient when new lifts are installed."
The $712 million revamp began in April 2017 and is due to be completed in 2027.
READ MORE:
• Prince William's childhood promise to Princess Diana will break your heart
• So it turns out Prince George has a pseudo last name - and no, it's not Mountbatten-Windsor!
A statement posted on the Royal family's website says: "The Palace's electrical cabling, plumbing and heating have not been updated since the 1950s. The building's infrastructure is in urgent need of a complete overhaul to prevent long-term damage to the building and its contents."
"The most cost-effective way to replace these essential services, and to ensure that The Palace is fit for purpose for the next 50 years, is to undertake a phased programme of works over ten years."
The renovation work is a huge task as the palace has 775 rooms, 1,514 doors and 760 windows, alongside a hundred miles of electrical cabling.
This article was first published on dailymail.co.uk and is republished here with permission.