The Moment Identical Doppelgangers Meet
Publish Date

Tuesday, 1 September 2015, 4:10PM
They may be total strangers who are a decade apart in age, but two women who live thousands of miles away have been brought together after learning they are real-life doppelgangers.
Jennifer, 33, from Spring, Texas, was stunned by her uncanny resemblance to Ambra, 23, from Fayetteville, North Carolina, after she was matched with her within five minutes of joining the website Twin Strangers, which helps people find their 'identical' lookalikes anywhere in the world.
"I just put in my parameters and there she was," Jennifer explains in a video chronicling her first meeting with Ambra.
After making headlines for finding two of her own lookalikes as part of her Twin Strangers project, Niamh Geaney, 26, is now using her website to help connect others with their nearly identical counterparts.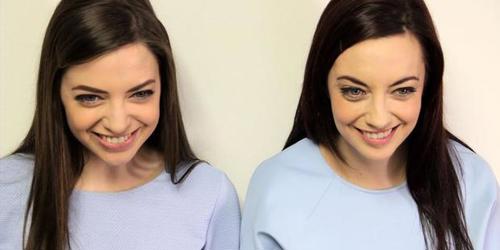 Jennifer noted that Niamh's meeting with her first lookalike, Karen Branigan, inspired her to sign up for the unique website.
Source- NZ Herald