Woman Filmed Giving Birth In A Stream Goes Viral
Publish Date

Friday, 15 July 2016, 11:55AM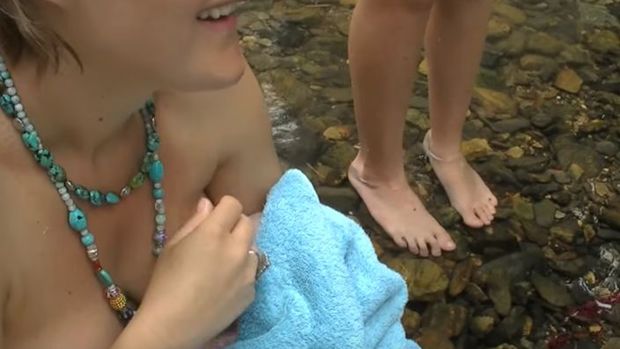 A video of a mother-of-four determined to share the "magic" of giving birth in the wild has gone viral, having been viewed 52 million times on YouTube.
Simone Thurber, 43, from Utah, uploaded the 22 minute video of her youngest daughter Perouze, now four, being birthed in a stream surrounded by nature and her family.
Thurber, who didn't have any pain relief or the aid of a midwife or doctor, says she didn't post the footage to make a statement. She simply thought it might inspire women who wanted to give birth in nature, away from a hospital.
"I remember mum often telling us when a local lady had her baby and how at the time when she was due to give birth she simply found a nice spot pushed out the baby breastfed it and wrapped it in a carrier cloth, tied the child to her back and went about her business," said Thurber.
"That stuck with me and is one of the reasons I wanted to give birth to Perouze in the wild."
Thurber went into labour at 11pm and was expecting she would have to abandon her plans and give birth in an old tin tub outside the their newly purchased home near the Daintree Forest in Queensland.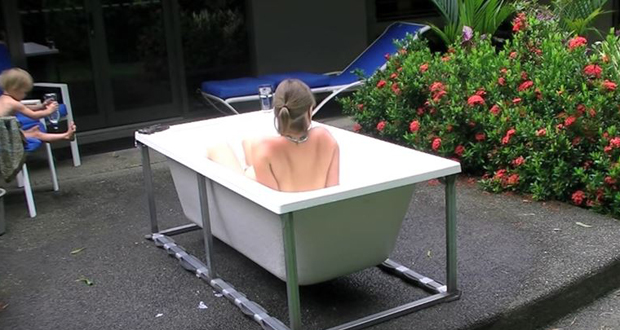 Photo / YouTube
But when she was still having contractions at 9am the following morning, the family headed to the stream.
Two hours later, Perouze was born as her mother squatted in the water.
Thurber recalls grabbing the baby and bringing her to her chest.
"The sun was shining, we were in a creek and we had a new baby."
Watch the full birthing video here!
Read the full story at nzherald.co.nz