Woman shares her super handy hack for cleaning Pandora charm bracelet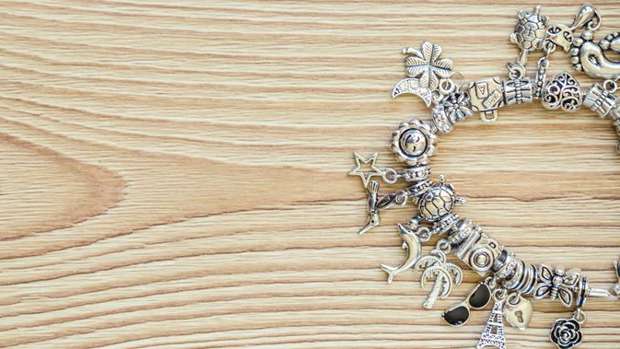 One Pandora fan has caught the attention of the internet after she shared her hack for cleaning her charm bracelet ... and it reveals just how much filth the little pendants pick up.
First shared to the Facebook group We Love Mrs Hinch, images show the bracelet sitting in boiling hot water with a squirt of washing liquid.
Left to soak for five minutes, this is where things get gross.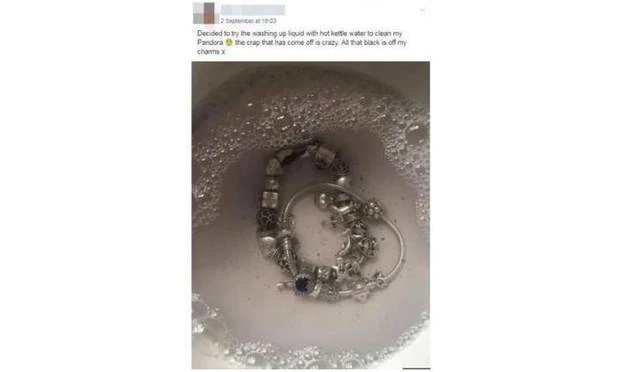 Photo / Facebook
She shared a photo of the result, with black dots of dirt surrounding the bracelet.
In the caption, she explained: "The cr*p that has come off is crazy. All that black is off my charms."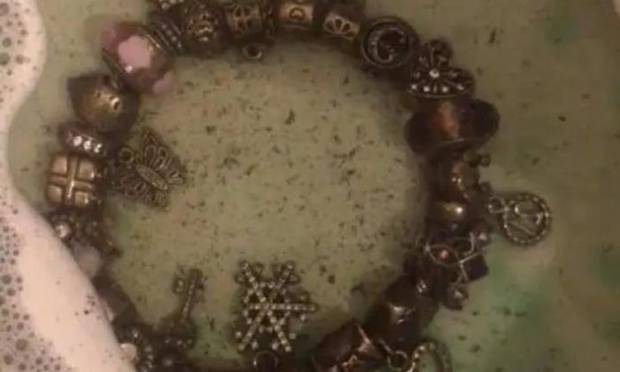 Photo / Facebook
The post attracted plenty of attention, quickly picking up more than 240 likes and nearly 300 comments.
Pandora owners began trying it themselves, saying theirs were in dire need of a good clean.
One commented: "Mine's well overdue, keep meaning to take it in, I'm amazed at this."
Another exclaimed: "I definitely need to do this."
One user didn't waste any time: "Doing it right now."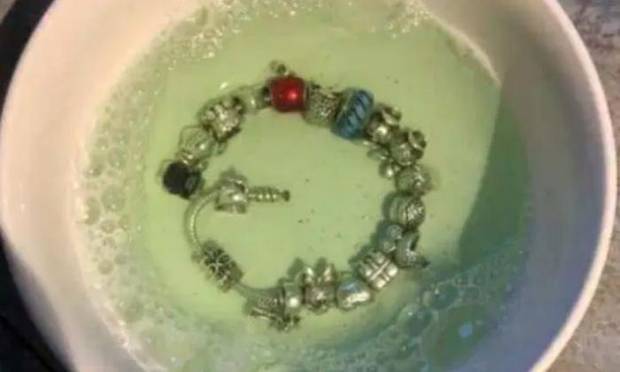 Photo / Facebook
Some people weren't so amazed: "Always clean my jewellery like this have done for about 20 years.
Others offered alternative methods: "If you got an old toothbrush it's great for rings with gemstones in and brings them up lovely."