Have You Been A Victim Of The Latest Facebook Hoax?
Publish Date

Wednesday, 30 September 2015, 10:45AM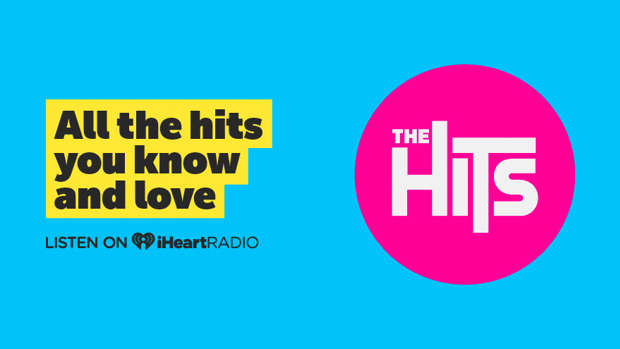 Over the past few days a hoax has been circling Facebook.
The hoax has involved users sharing a pre-written status update, mentioning radical changes to the site's privacy policy.
The messages are along the lines of this:
"As of September 29th , 2015 at 1500hrs. Eastern standard time, I do not give Facebook or any entities associated with Facebook permission to use my pictures, information, or posts, both past and future. By this statement, I give notice to Facebook it is strictly forbidden to disclose, copy, distribute, or take any other action against me based on this profile and/or its contents. The content of this profile is private and confidential information. The violation of privacy can be punished by law (UCC 1-308- 1 1 308-103 and the Rome Statute). NOTE: Facebook is now a public entity. All members must post a note like this. If you prefer, you can copy and paste this version. If you do not publish a statement at least once it will be tactically allowing the use of your photos, as well as the information contained in the profile status updates. DO NOT SHARE. You MUST copy and paste"
Another version says members can pay a fee to make their data private:
"Now it's official! It has been published in the media. Facebook has just released the entry price: £5.99 to keep the subscription of your status to be set to 'private'"
However Facebook have confirmed this is a scam, and should be disregarded.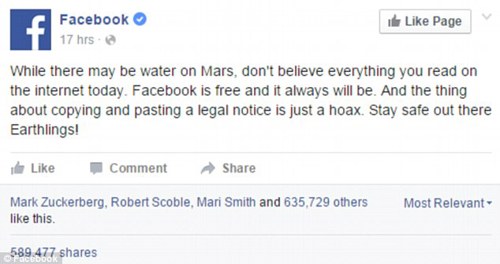 Facebook's terms of service say that users own all of the content and information they post on Facebook.
You can control how it your information is shared through your privacy and application settings.
Source- Daily Mail