Gang-Related Grief: 'Meth Users Have Lost the Ability to Make Right Decisions'
Publish Date

Wednesday, 19 October 2016, 1:51PM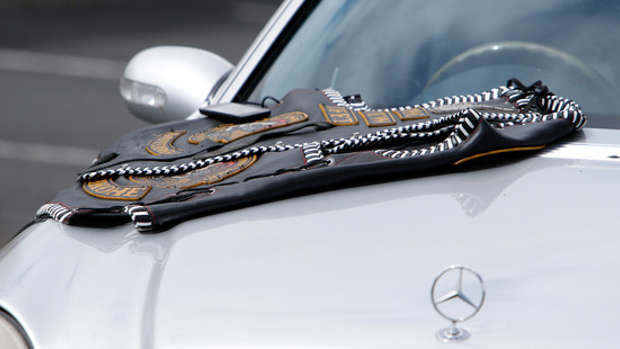 As Northland police investigate another gang-related death, a family member of the victim has lashed out at the "extreme" effects of methamphetine.
The 37-year-old died yesterday morning after being taken in a critical condition to the Whangarei's St John station after a dash to get him medical help.
A relative of the man said he was loved by many and came from a loving family.
"The sad thing about gangs is they have gone from one extreme to the next," she said.
"The change from cannabis to P has contributed to this. Users have lost the ability to make right decisions, [it's] so much more complex. Actually, people need to be educated about that too."
The man was driven to the ambulance station on Western Hills Dr but died shortly after with police being called to the station about 6.40am yesterday.
The 37-year-old was yet to be named and police are still establishing whether the death was linked to the slaying of Head Hunter gang member 25-year-old Moses Noor Mahanga in Otangarei 14 days ago. Mahanga died of a gunshot wound and no arrests have been made.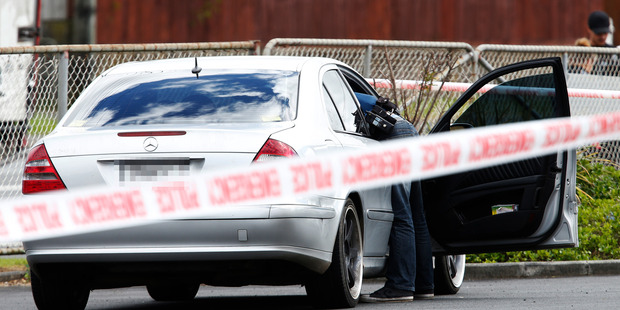 The Mercedes car in the cordon at St John's Whangarei station was under close police scrutiny as part of a homicide investigation. PHOTO/NZME
A team of forensic experts examined the ambulance parked inside the main ambulance bay late yesterday before the body was removed and taken to Auckland for a post-mortem, which will be conducted this morning.
Family of the deceased man, believed to be a father of two, gathered and remained outside the cordon for most of the day. They were hugging each other and were visibly upset.
A late model silver Mercedes car was the major focus of attention inside the cordon, with a Tribesmen gang vest lying on the bonnet. The car was towed away about 3.30pm.
Armed police were at a property north of Whangarei at Piano Hill, on Mower Rd, where a house would also be under forensic scrutiny. A second property in Hassard St, Kensington, was also under police watch and would be examined.
Other gang-related homicide investigations this year include the death of Kimble Moore in Kaitaia. His body was found six months after he was reported missing. The 48-year-old was a member of the Tribesmen.
The first homicide investigation of the year began on New Year's Day, after the death of Kaitaia man Lee Rata in hospital.
Mr Rata was attacked and badly beaten in Bonnett Rd, in the town the previous night. Lester Pairama, 17, Christopher Mana Manuel, 36, Juanita Rafael Wilcox, 26, and Joseph Martin, 41, all of Moerewa, and members or associates of the Mongrel Mob, have been jointly charged with murder.
Anyone with information on the latest homicide can contact Whangarei police on 09 430 4500 or anonymously on 0800 555 111.