Publish Date

Tuesday, 10 January 2017, 9:07AM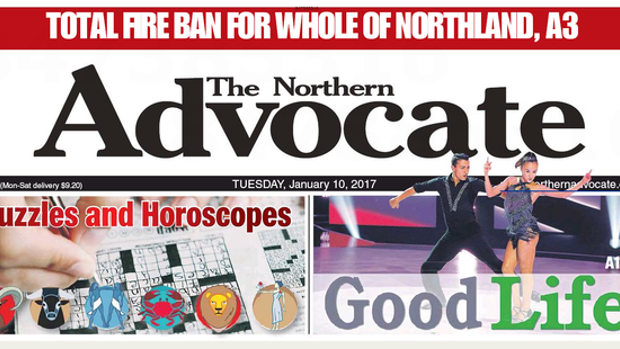 Dear Northern Advocate and Northland Age readers.
Due to an electrical issue at NZME's Ellerslie printing press there will be no edition of the Northern Advocate or the Northland Age today.
There will also be no regional edition of the New Zealand Herald sent to subscribers in Northland today, but it will be available in retailers.
We apologise for any inconvenience and we are trying to rectify the issue and will hopefully be back in full production for Wednesday's edition.
NZME Northland commercial manager Greg Alexander.