Athletics: The record leap defeating time
Publish Date

Friday, 22 January 2016, 9:26AM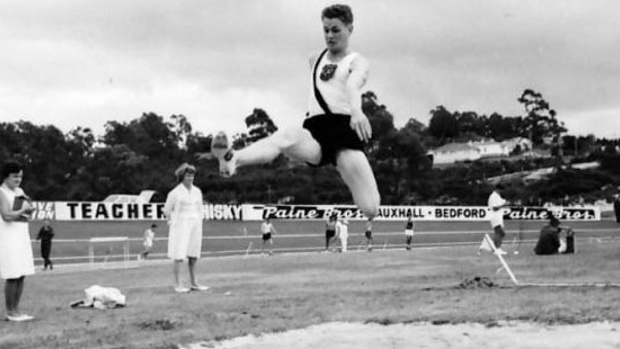 Northern Advocate Sports Editor Josh Berry reflects on one of New Zealand's greatest sporting moments:
FORTY-EIGHT years, and counting.
This is how long former New Zealand long jumper Dave Norris has had to sit in the shadow of his Northland rival Bob Thomas' marvellous 8.05m Senior Men's New Zealand long jump record - one hell of a leap set on a Saturday afternoon in Whangarei, January 20, 1968.
"He kazooked me," Norris, a superb athlete himself, recalls.
"I remember it vividly, it was one of the greatest moments in New Zealand athletics history."
So impressive was the feat that Thomas' Athletics New Zealand record still stands to this day, and is only bettered in longevity by records set by legendary runners Peter Snell (who set the NZ 800m record on February 3, 1962), and Bill Baillie (who set the NZ 20,000m and One Hour records on August 24, 1963).
Described as "Gunfight in the Okara corral" by the late Peter Heidenstrom, a world-renowned authority on athletics, Thomas and Norris traded blows repeatedly on the hallowed Okara grounds, however, nobody could get within reach of the 28-year-old lad from Kawakawa and the sheer determination which encompassed his every attempt.
"We were great rivals," Norris says.
"It was on an almost week-by-week basis, though we only saw each other six or seven times a year. I've said it before that not even the world record holder would have beaten him that night."

Even making it into Heidenstrom's 'New Zealand Dream Team' in Athletes of the last Century, Thomas earned the author's praise because he "jumped further than any NewZealander, in fair conditions, and against Norris himself".
Speaking to the Northern Advocate in 2008 for the 40th anniversary of the jump, Thomas mentioned he was "beginning to believe the record may outlast him".
Suffering from ill-health over the last year, his motions have declined, and this prophecy could well come true.
"I'm very distressed to think his health is not good, I've always had enormous respect for him," Norris says.
But for the time being, Thomas, as well as those who witnessed his gracious leap, will cherish the moment the flying Kiwi from Kawakawa went to the top.
To put Thomas' jump in perspective, Lawrence Croxson, who was another rival of Thomas and Norris, and who held the New Zealand title in both 1959 and 1962, passed away just last week.
"He was a good jumper," Norris says.
"He became the first jumper to beat 7.60m.
"But Bob went ahead of us all."