No prosecution over island sale
Publish Date

Monday, 8 February 2016, 1:10PM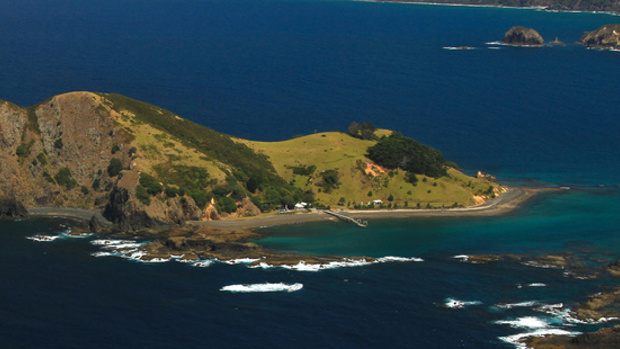 No one will be prosecuted over the purchase of a Far North island because evidence it may have been bought illegally by a front man for an overseas investor is not strong enough to stand up in court.
The Overseas Investment Office (OIO) released its findings yesterday from a five-year investigation into the 2010 sale of Motukawaiti Island.
The 37ha island is the second-biggest in the Cavalli group, off Matauri Bay, and the only one in private hands.
While the OIO found evidence that the law governing sales of "sensitive" land may have been broken, it was not thought to be enough to secure a conviction.
The investigation hinged on whether the island had been bought by a New Zealand resident for himself, or whether he had acted as a front man for an overseas investor - which is illegal without OIO approval.
The OIO's report revealed Motukawanui was bought for about $12 million by New Zealand resident Wenning Han with money borrowed from Jun Zhang in China.
When Mr Han was unable to repay the $16 million loan in 2012, Mr Zhang - who had since become a New Zealand resident - took ownership of the island.
It is now back on the market with the price listed as negotiable.
A few years ago it was listed for $30 million by an agent specialising in private islands.
The OIO's investigation raised two possibilities.
One was that Mr Han had bought the island on Mr Zhang's behalf, with the intention that Mr Zhang would eventually gain ownership.
The other was that Mr Han, through his company St Morris NZ, genuinely bought it for himself with a loan he was unable to repay. The 20-page report details evidence for both scenarios.
OIO manager Annelies McClure said the evidence pointed to a possible breach of the Overseas Investment Act but it was not enough for a prosecution, which had to provide proof beyond reasonable doubt.
Nor could the OIO take civil court action because at the time, the statute of limitation was two years. It has since been increased to six years.
The investigation also turned up a complicated $1.6 million "finder's fee" and other property transactions involving the two men and the island's previous New Zealand owners.
It showed Mr Zhang had inquired about investing in New Zealand and had visited in person in the months before the island was bought by Mr Han.
The Advocate has been reporting on the sale since 2011, but queries to the OIO went unanswered until this week.
Motukawaiti was also in the news in 2014 when Cyclone Luis demolished the island's jetty, scattering polystyrene from a pontoon across the islands.
Delays in getting a clean-up under way greatly increased the scale and cost of the operation, prompting the Northland Regional Council to reconsider its rules on the use of polystyrene in the coastal environment.
-Northern Advocate