Rami Malek shared sweetest kiss with his girlfriend and Bohemian Rhapsody co-star Lucy Boynton after SAG Award win
Publish Date

Tuesday, 29 January 2019, 8:30AM
Rami Malek was "taken aback" to win the SAG Award for Outstanding Performance by a Male Actor in a Leading Role in a Motion Picture.
The Bohemian Rhapsody actor admitted it felt "extraordinary" to have scooped the honour ahead of his fellow nominees, Christian Bale (Vice), Bradley Cooper (A Star is Born), Viggo Mortensen (Green Book) and John David Washington (BlacKkKlansman).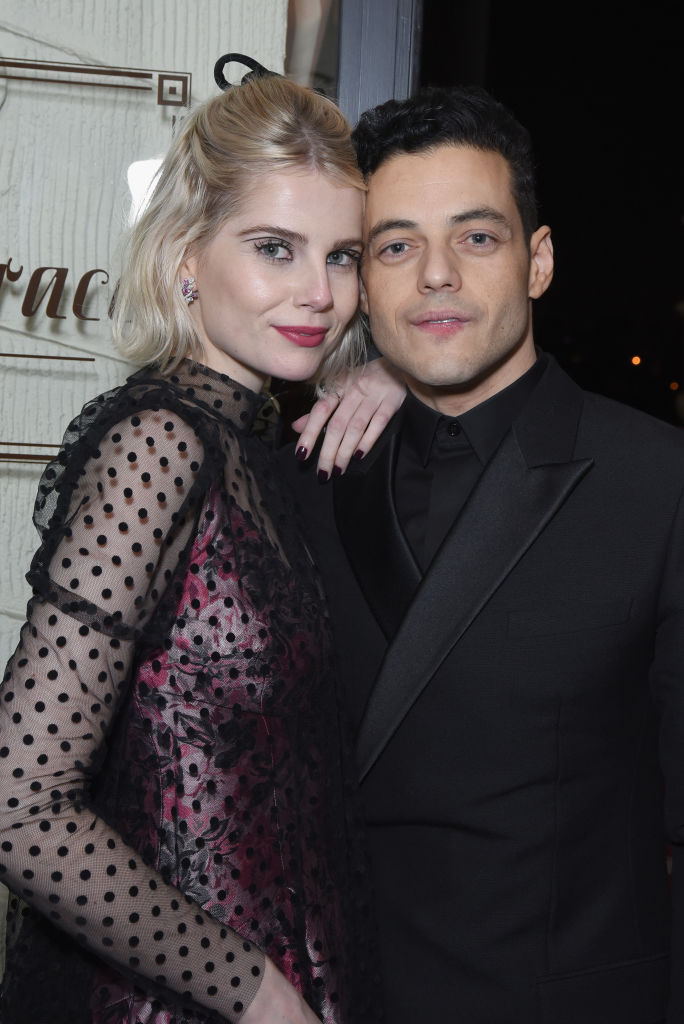 Photo / Getty
Accepting the accolade on stage at Los Angeles' Shrine Auditorium, he said: "Wow - this just seems extraordinary to me when I look at the actors I'm nominated with, truly.
"I never in my wildest dreams thought I could be in a category with these men and I'm so proud to be one of your peers and to celebrate my peers tonight and be celebrated by them.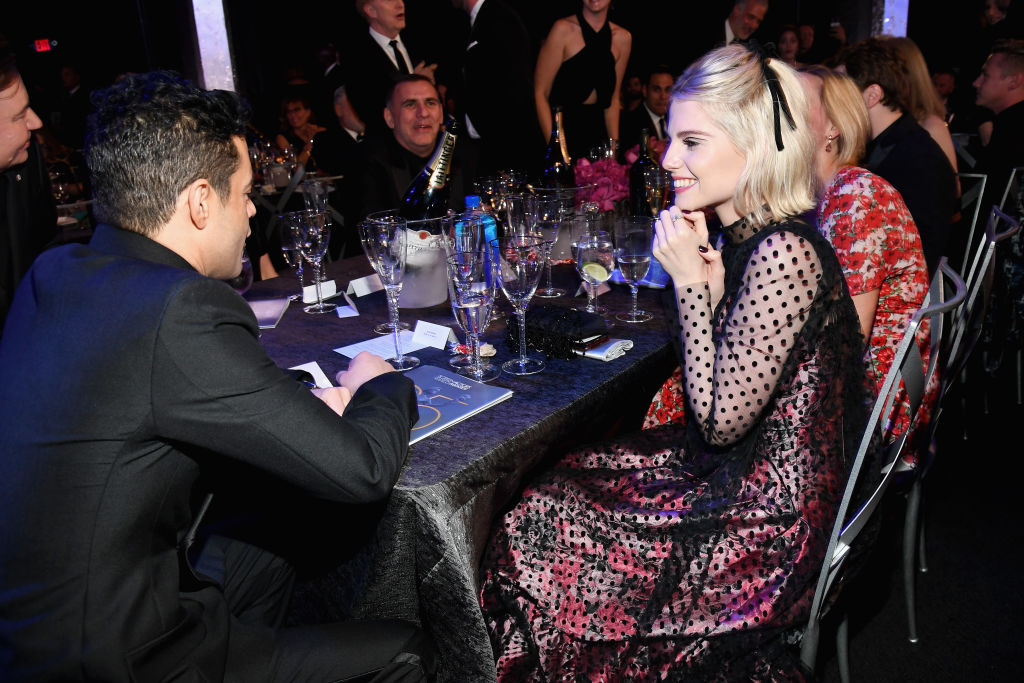 Photo / Getty
"It's an honour and I'm taken aback by it."
Before heading on stage to accept the award Rami took a moment to kiss his girlfriend, and Bohemian Rhapsody, Lucy Boynton - which melted-hearts everywhere.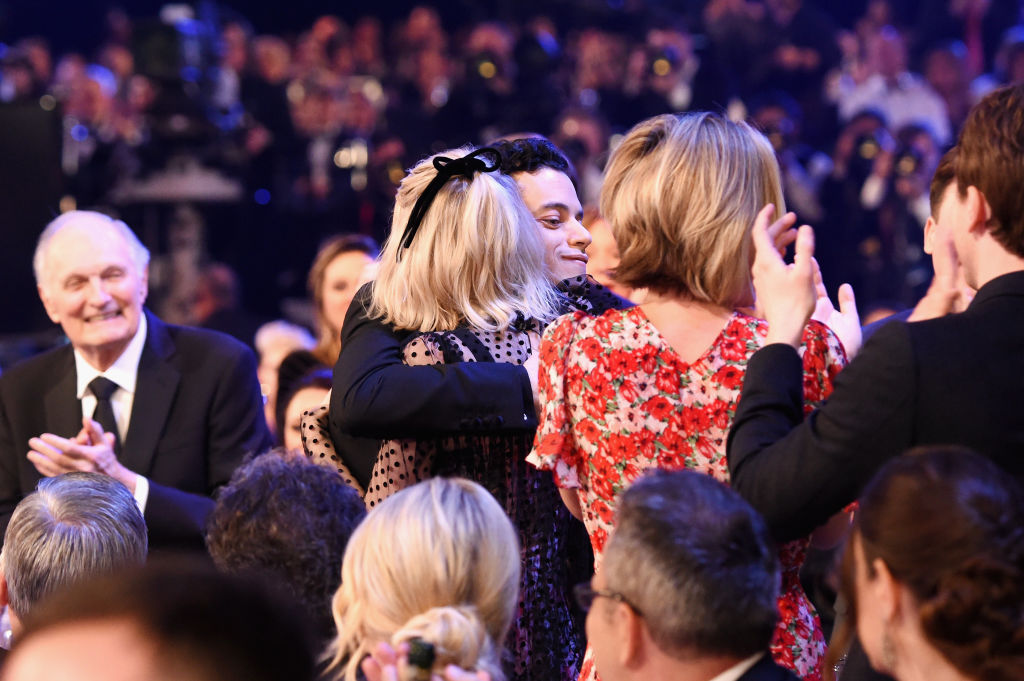 Photo / Getty

Photo / Getty
The lovebirds have been secretly dating while filming the flick and only recently made their romance public.
Rami also went on to thank the producers and the rest of the cast on the movie, before once again dedicating his win to late Queen frontman Freddie Mercury, who he portrays in the biopic.
He said: "I have to thank SAG-AFTRA and wouldn't be here without having that, my producers Graham King and Dennis O'Sullivan, Fox, New Regency and this ensemble that is so extraordinary to me, that carried me through every moment on this film, thank you.
"I have anecdotes about what it is to be an actor and delivering pizzas and stuff like that, but I'll spare you.
"I think Queen and Freddie Mercury. I get some power from him that is about stepping up and living your best life; being exactly who you want to be and accomplishing everything you so desire.
"And I feel that, and he allows us all to feel that. So this is for him."
Meanwhile, Megan Mullally praised Hollywood for getting things "right" during her opening monologue at the SAG Awards.
The 60-year-old comic - who made her hosting debut at the ceremony - praised the diversity of the movies seen on screen over the last 12 months, but couldn't resist mocking the subject.
She said: "In 2018, Hollywood did manage to get a few things right.
"They cast black people in Black Panther, so that was good. Asian people in Crazy Rich Asians and a green book in Green Book. "You know there was some executive saying, 'Could the book be white?' "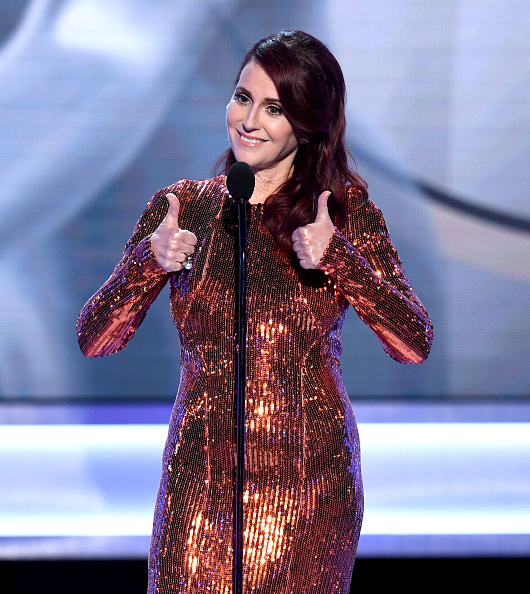 Photo / Getty
And she also joked about the "groundbreaking" roles for women, including eventual Outstanding Performance by a Female Actor in a Leading Role in a Motion Picture winner Glenn Close - who starred in The Wife - and her fellow nominee, Can You Ever Forgive Me? star Melissa McCarthy, as she celebrated the female-led movies of the year.
She quipped: "Roles for women continued to break new ground. Glenn Close played a wife so that's new. Melissa McCarthy portrayed a woman who repeatedly apologises and asks our forgiveness. I was like, 'What? This is groundbreaking.' "
Megan poked fun at A Quiet Place actor-and-director John Krasinski, who cast his wife Emily Blunt alongside him in the horror, in a role which saw her win Outstanding Performance by a Female Actor in a Supporting Role in a Motion Picture later in the evening.
Megan said: "Emily Blunt played a nanny... and played a mom that wasn't allowed to speak. I mean so great not have to learn any lines am I right? That was really really thoughtful of you John!"

Photo / Getty
The Will and Grace star also joked A Star Is Born actress Lady Gaga had been doing her eyeliner "for the last 15 years" and offered her "condolences" to The Favourite actress Emma Stone for turning 30.
She quipped: "You had a great run. We're looking forward to your reverse mortgage commercials."
Screen Actors Guild Awards 2019 full list of winners:
Motion Picture:
Outstanding Performance By a Cast in a Motion Picture:
'Black Panther'
Outstanding Performance by a Male Actor in a Leading Role in a Motion Picture:
Rami Malek, 'Bohemian Rhapsody'
Outstanding Performance by a Female Actor in a Leading Role in a Motion Picture:
Glenn Close, 'The Wife'
Outstanding Performance by a Male Actor in a Supporting Role in a Motion Picture:
Mahershala Ali, 'Green Book'
Outstanding Performance by a Female Actor in a Supporting Role in a Motion Picture:
Emily Blunt, 'A Quiet Place'
Television:
Outstanding Performance by a Female Actor in a TV Movie/Limited Series:
Patricia Arquette, 'Escape at Dannemora'
Outstanding Performance by a Male Actor in a TV Movie/Limited Series:
Darren Criss, 'The Assassination of Gianni Versace: American Crime Story'
Outstanding Performance by a Female Actor in a Comedy Series:
Rachel Brosnahan, 'Marvelous Mrs Maisel'
Outstanding Performance by a Male Actor in a Comedy Series:
Tony Shalhoub - 'The Marvelous Mrs Maisel'
Outstanding Performance by an Ensemble in a Comedy Series:
'The Marvelous Mrs Maisel'
Outstanding Performance by a Male Actor in a Drama Series:
Jason Bateman, 'Ozark'
Outstanding Performance by a Female Actor in a Drama Series:
Sandra Oh, 'Killing Eve'
Outstanding Performance by an Ensemble in a Drama Series:
'This Is Us'
Stunts:
Outstanding Action Performance by a Stunt Ensemble in a Motion Picture:
'Black Panther'
Outstanding Action Performance by a Stunt Ensemble in a Comedy or Drama Series:
'GLOW'
- Bang! Showbiz