Bridezilla slammed over $1000 dress code demand for wedding guests
Publish Date

Monday, 10 December 2018, 1:00PM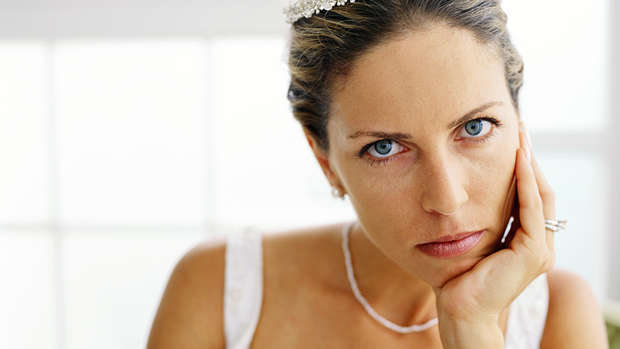 A bride-to-be has come under fire after demanding her wedding guests spend a minimum of $1000 on a very specific dress code based on their gender and weight.
Breaking down the pricey requirements on Facebook, the bridezilla stated that the reason behind the strict list was to "create an incredible visual effect."
According to the bride, women weighing between 45kg and 72kgs must wear a "green velvet sweater" matched with "orange suede pants", red Louboutin heels and a Burberry scarf. As for women weighing more than 72kgs have to wear all black.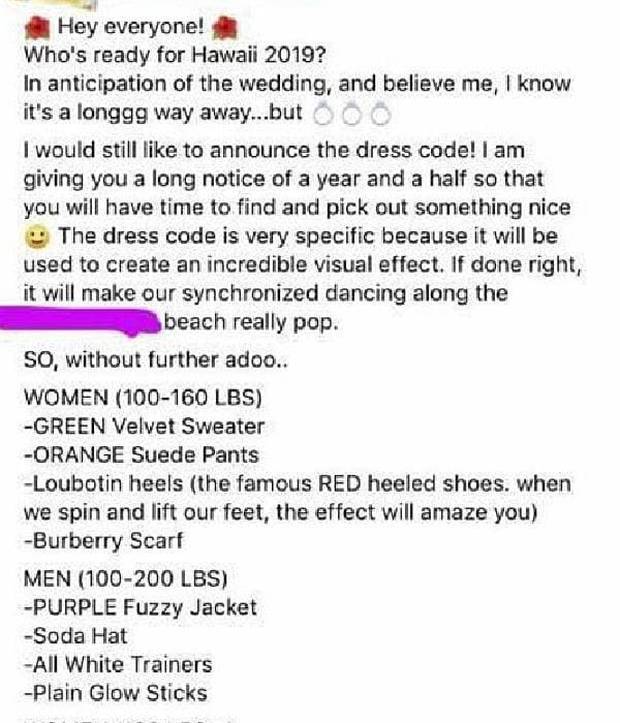 Photo / Facebook
Meanwhile, men 91kgs and under must don purple fuzzy jackets and those over 91kgs should be dressed in full camouflage.
But she doesn't stop there!
Any children attending the do must dress "head to toe" in a specific shade of red.
"Remember the kids will form the shape of a heart, it needs to be true red, not blood orange or some bulls**t," the bride wrote.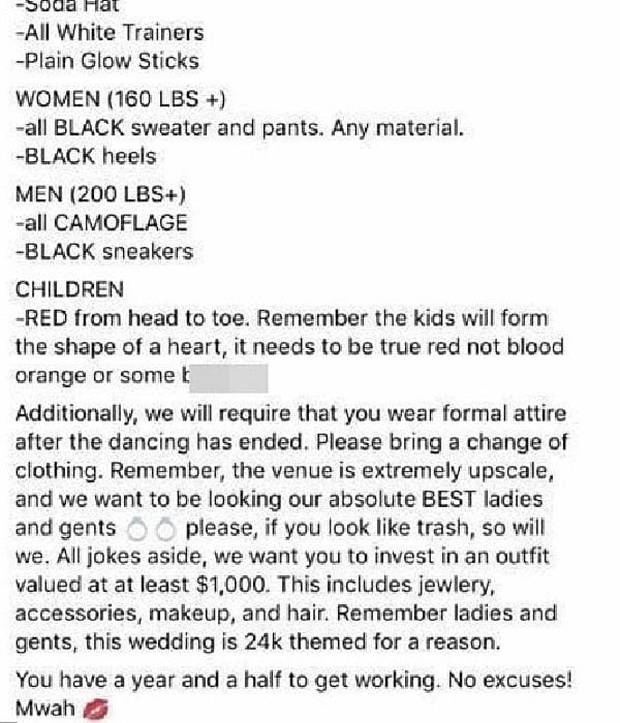 Photo / Facebook
She then goes on to say that she expects her guests to have an expensive wardrobe change.
"Remember, the venue is extremely upscale and we want to be looking our absolute best ladies and gents please, if you look like trash, so will we," the post continued.
"All jokes aside, we want you to invest in an outfit valued at least $1000."
And it seems the post wasn't a joke either, with many guests, unfortunately, confirming online that the bride was being deadly serious. Oh dear …