Cindy Crawford's son leaves fans shocked after getting a new tattoo on his face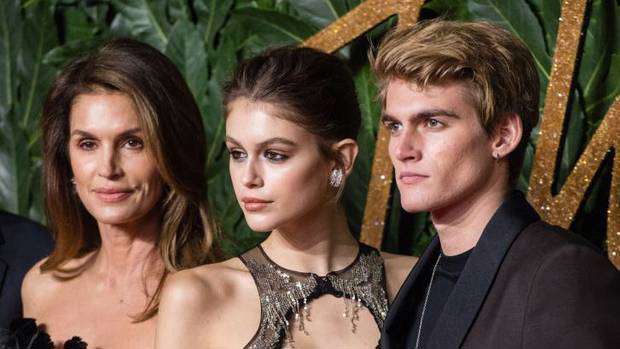 Presley Gerber, the model son of Rande Gerber and Cindy Crawford, has long been a fan of tattoos.
And now he's added a new addition to his already large collection of ink.
The 20-year-old took to social media to show off his face tattoo – which he decided to get just under his right eye.
Presley opted to have the word "misunderstood" printed on his right cheek.
The ink was done by NYC tattoo artist to the stars Jonathan "JonBoy" Valena, who has also done work for the likes of Justin Bieber, Kendall Jenner and Zayn Malik.
Taking to his own Instagram, JonBoy shared a picture of the tattoo, captioning the post: "Sorry mum."
While some fans revealed they liked Presley's bold new look, others weren't so sure it was the best move for him.
"Why are face tats becoming an 'in' thing?" one commenter asked. "The only thing misunderstood is that tattoo. You just ruined your canvas."
Another questioned the model's motivations, writing: "Are you really that misunderstood? Having all the money at your disposal is never a good thing in life. You must be so bored. Hope you do something good in the future with it."
Another commenter simply added: "What an absolutely terrible idea!"
Presley has appeared in magazines such as Vogue and CR Fashion Book and for brands like Dolce & Gabbana on the runway.