Inspiring new trend sees women turning their stretch marks into glitter stripes
Publish Date

Monday, 6 November 2017, 11:41AM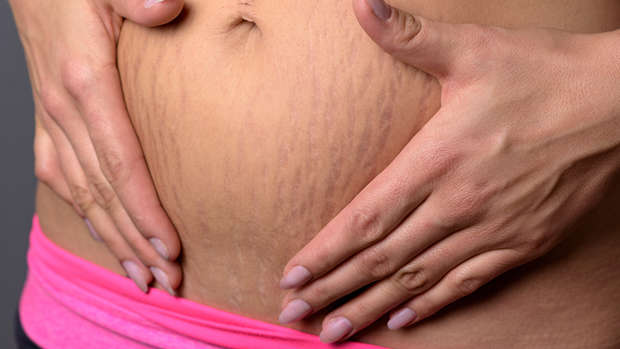 One woman is turning her stretch marks into glittery artwork to inspire others to be "proud" of their "perfectly ripped" bodies.
It's no secret women are constantly scrutinised by the media for not having the 'perfect' body, but this new trend is here to change all that.
It's time we love ourselves just the way we are.
Pakistani artist Sara Shakeel has taken to social media to share her work of glitter-filled stretch marks in a bid to removed negative attitudes towards our 'flaws'.
The 28-year-old says the idea came about when she was taking photos of her friend.
"She was very embarrassed to show her stretch marks to me, and continuously asked me to Photoshop them.  That made me sad, because I have a lot of them too!
"People from all over the world can relate to it, but not a lot of people here in Pakistan get to talk about it.
"We are all human and it's our right to embrace our stretchmarks, cellulite or just plain curves."
"Little did I know the world needed this empowerment," she says.
After sharing the first picture, the Sara's page was inundated with comments from people praising her for the inspiring image.
One follower wrote: 'This is so amazing. Being a big girl I know all too well what emotional and physical scarring stretchmarks bring. I've had them for ever. Recently I've started to get used to them and not be afraid and ashamed. It's all a journey!'
A second commented: 'You are incredible. This is beautiful, wonderful, amazing, powerful, all of the good words!!! I love this with my whole heart!!! Bless your sweet brain for having this idea. Amazing!!!'
Others are now posting photos of their stretch marks in an attempt to make us all embrace our bodies and to highlight they're a normal part of life.