Kiwi woman falls for fake Hilary Barry weight loss gummy scam: 'It's not real'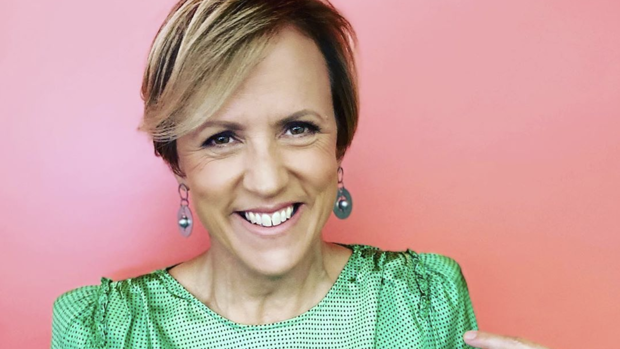 In recent years, many online scam advertisements have used the faces of New Zealand celebrities including Toni Street, Mike Hosking and Hilary Barry. Now a woman who fell victim to the scam is sharing her experience in hopes others don't do the same. 
Appearing on Seven Sharp last night, the Wairarapa woman, known only by Danielle, revealed she was looking through her Facebook feed one night when she spotted a photo of Seven Sharp presenter Hilary Barry seemingly endorsing keto weight loss gummies. 
Intrigued, she clicked on the link which told her she only had to pay $67 for three bottles of gummies and as a bonus, she would receive two free, "I thought, oh yeah... not bad. So I clicked it and immediately after I clicked to let my card go through, I realised, no that doesn't seem right," she explained to the news outlet. 
In the moments following Danielle's payment, she noticed a generic confirmation page did not pop up and immediately checked her bank account to see if the money had been withdrawn. 

This is one of many online weight loss scams using Hilary Barry's face. Photo / Instagram

To her horror, she saw a total of $339 was taken from her account, "I was like 'oh my God'. I was like 'oh no', I was like, 'I'm pretty sure this isn't legit'." 
Quickly Googling the company name, she realised she had been scammed and called her bank in hopes of stopping the transaction but they reportedly informed her the money had already been taken. 
Danielle however did receive half of the scammed money back and explained to Seven Sharp that she was "shy and embarrassed" to share her experience as it was centred on weight loss. 
"That's their target market though, and I was silly to fall for it." She told a sympathetic Barry who explained she isn't silly and is merely a "trusting person". 
The presenter added, "You know that I would never encourage people to change the way they are or endorse weight loss products, don't you? I'd never do that. I'd never do that." 
Danielle now wants to warn people, "It's not real. Don't fall for it. Please don't." with Barry saying the same. 
"Some of these fake ads claimed I'd lost fifty kilograms. Since I weigh about 65kg that would make me dead," she said. "Besides, I'm all about embracing who you are. I'd never try to sell you this sort of nonsense because I reckon you're perfect just the way you are!" 
While it's unclear exactly when Danielle fell for the scam, it comes after Barry warned her fans in September that the "scammers are at it again". 
Photoshopping her images to make her appear much larger than she is in an attempt to sell "keto gummies", the media personality shared the manipulated photos and told fans "don't buy any products claiming to be weight loss pills." 
On the same day, popular Kiwi comedian and TV presenter Dai Henwood also revealed a scam advertisement using his face was doing the rounds online. 
In the video posted on his social media, he said the same keto gummy scam was targeting him. 
Instead of distorted pictures, a video of someone else was digitally altered to look like him. 
"I don't sell supplements, I don't endorse supplements," he said, before asking his followers to report the videos if they see them online. 


NZME radio host Toni Street has also had her doctored images used in a fake ad scam. Photo / Supplied
This is not the first time this scam has popped up, in July other major stars came forward to also warn their followers including Newshub anchor Samantha Hayes and Coast radio star, Toni Street. 
Street addressed the scams with a post on her Instagram account blasting the ads, begging people to not give the scammers their money. 
This article was first published by the NZ Herald and is republished here with permission. 
Take your Radio, Podcasts and Music with you