Mum goes viral after accidentally serving her children X-rated food
Publish Date

Tuesday, 1 May 2018, 11:06AM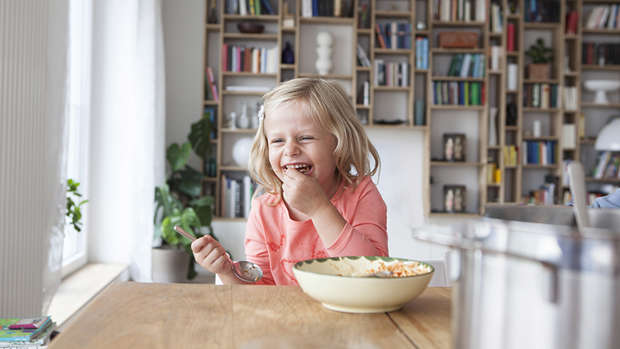 Mistakes.
Unfortunately, they're something all parents make.
But one UK mum has just taken the cake for the most hilarious fail, after she accidentally feed her kids X-rated pasta.
Rebecca Brett took to Facebook to share the mistake she'd made when it came to her children's lunch.
Alongside pictures of her kids eating their lunch, the mum-of-two wrote: "Okay so the Mum of the Year award most definitely does not go to me today."
"Wandered down to the market and Ava begged me for some 'smiley face' pasta she saw. So I bought it, cooked it for the girls for lunch today."
"Thought it looked a bit odd, re-looked at the bag and IT'S ONLY BLOODY PENIS PASTA," she revealed.
"How could I not even realise even while cooking it?! So my 3 year old and 7 month old are currently sat eating a bowl of d**ks for their lunch. Life."
Rebecca has since gone viral, with her Facebook post receiving over 360,000 likes and over 184,000 shares.
Other parents revealed they were able to relate to the situation.
One person wrote: "This is something I would do."
Another added: "Definitely me as a parent."
"I would do this by accident for sure," said a third.