Photos: Rescue dog strikes up adorable friendship with baby
Publish Date

Tuesday, 24 October 2017, 3:57PM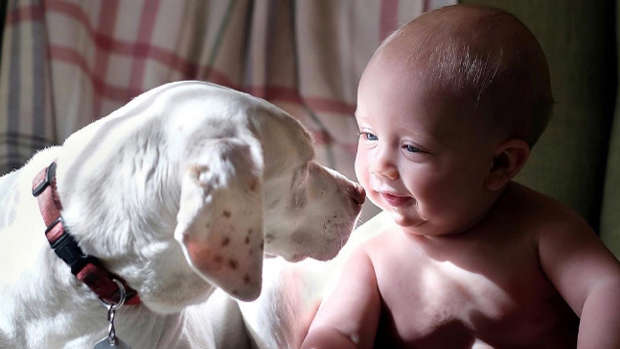 A rescue dog who had an abusive previous owner has formed the cutest bond ever… with a baby.
Nora, an English Pointer was rescued by Elizabeth Spence from her dog shelter after being abused from a young age. 
She took Nora home but found Nora struggled to fit into her family. This ended when Elizabeth gave birth to little Archie and the pair struck up an unusual friendship.
In fact, Archie is pretty much the only human who doesn't scare Nora. 
The pair can be seen napping side by side and playing together. Elizabeth has decided to share the heart-warming pictures with the world, through an Instagram with almost 100,000 followers.