Victoria's Secret models reveal top fat burning secret
Publish Date

Saturday, 21 October 2017, 2:13PM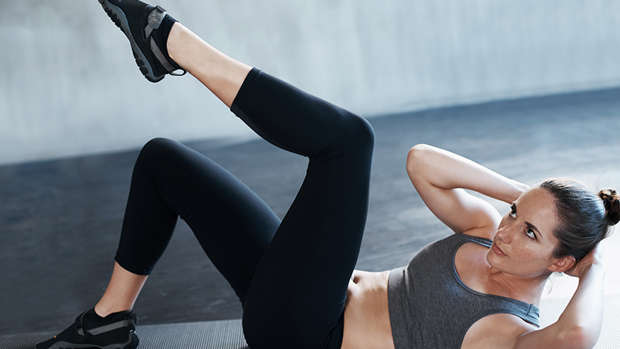 Victoria's Secret models have some of the most envied figures in the world.
And while they're clearly blessed with good genes, they also work hard to look so stunning on the catwalk.
You'd expect this involves a punishing regime of intense military-style exercises that most of mere mortals couldn't hack for long.
But this isn't so, according to celebrity trainer Michael Blauner, who has helped many of the famous beauties to stay in shape.
He says he has them doing low-intensity sustained state (LISS) cardio and what's more, the New Jersey fitness expert says this produces the best fat-burning capacity in your body.
"Theoretically, long-duration lower-intensity cardio has been considered the best type of cardio workout for weight loss," he told Popsugar.
"You tap into stored fat more when the body uses oxygen as an energy source."
It's contrary to what other experts say: That high intensity training (HIIT) torches maximum calories in a minimum amount of time.
HIIT WORKOUTS ARE NOT SUSTAINABLE SAYS PROFESSOR
High intensity interval training (HIIT) has become a popular way of getting fit because of its calorie-torching reputation.
It has also been linked to body fat mass reduction and touted as a way to combat high insulin resistance, which causes diabetes.
But now a professor has wanted the workouts are not sustainable for the majority of people trying to lose weight and increase their activity levels.
Dr Panteleimon Ekkekakis, a professor of kinesiology at Iowa State University, studies how our bodies and brains respond to exercise.
He says the entire premise of HIIT - which involves alternating between intense bursts of exercise and fixed periods of less-intense activity - guarantees a level of displeasure and therefore does not encourage people to stick to it.
"If you can take an hour of exercise and squeeze it into one minute, there's a price to pay,' he said.
"The price is 100 per cent intensity. It's undeniable that the experience will be unpleasant."
This article was first published on dailymail.co.uk and is reproduced here with permission.