Worker slammed after he gave his colleague a PUPPY as a Secret Santa gift
Publish Date

Friday, 15 December 2017, 10:00AM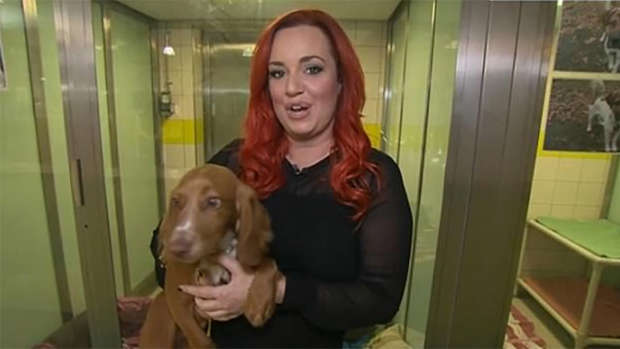 A worker was criticised by viewers after it was revealed he gave his colleague a Cocker Spaniel as a Secret Santa present.
Speaking on This Morning today, a spokeswoman for Dogs Trust told how the charity had been given the puppy, named Elf, by an overwhelmed employee the day after their office Christmas party. 
The story sparked an online backlash from furious viewers who branded the gifter a "moron" while presenter Phillip Schofield blasted the "thick" idea on live TV, according to the Daily Mail.
One viewer wrote: "Who the f*** gives a puppy as a secret Santa gift?" Another tweeted: "What absolute idiot would get someone a puppy as a secret Santa gift."
The Dogs Trust spokeswoman appeared via video link from the charity's kennel in Whitstable, Kent, to encourage viewers to think twice before buying a dog as a Christmas present. 
She revealed some of the most shocking reasons people had for giving up their dogs, including that the puppy ate meat and didn't match the furniture. 
One owner complained their dog was scared of aluminium foil while another was frustrated that it always sat in front of the television. 
However, it was Elf's story that left viewers particularly horrified, with dozens taking to Twitter to blast the colleague who had given the dog to their co-worker.
"Poor pup, this story makes me so mad," one tweeted. 
While Elf initially struggled when it was first dropped off, the puppy has since been adopted and spent its first night at home yesterday.
Dogs Trust also encouraged people to come forward if they couldn't properly care for a dog, no matter how embarrassing their reason.
This article was first published on Daily Mail and is republished here with permission.