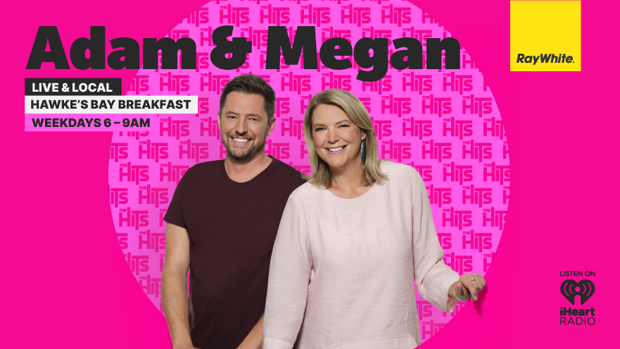 The Hits Hawke's Bay breakfast with Adam & Megan, thanks to Ray White Hawke's Bay!
Local, loyal, caring.
It's important to have a team you can depend on, go the extra mile and get great results. Whether you're a first-timer, downsizer, upsizer or investor, Ray White Hawke's Bay agents are dedicated and determined to get the best results for their client's property journey.
Want to know where your property sits in the current market? Contact for a free, up to date, market appraisal today. 
Follow them on Facebook & Instagram to be the first to know of new properties, market updates and insights. 
The Hits Hawke's Bay is on 89.5, 99.7 in Wairoa, and online at iHeartRadio.
You can find The Hits Hawke's Bay on Facebook.