Northland in New Zealand's Hottest Spots
Publish Date

Wednesday, 13 January 2016, 12:08PM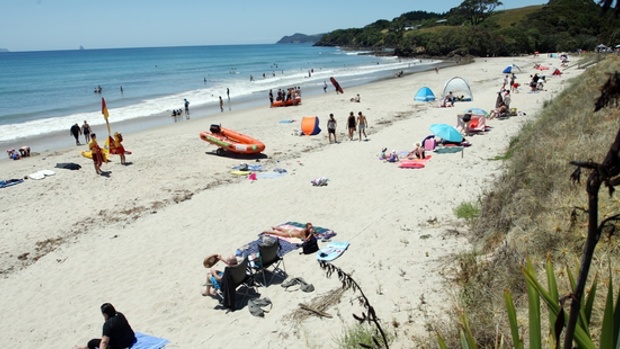 It's official, Northland is the hottest place to be in the country, with the region having six of the top 10 highest average annual temperatures in 2015, with Whangarei coming out tops at an average daily high of 16.1C.
Last year was a hotter, sunnier and drier year than normal in Northland, according to the Niwa climate summary for 2015, with some record low rainfall totals and record sunshine hours for parts of the region.
Whangarei came out top of the country with the highest annual average temperature in 2015 at 16.1C, followed by Kaitaia, North Shore, Auckland's Mangere and Whangaparaoa with 16C, then Cape Reinga, Kerikeri, Dargaville, Kaikohe and Auckland Airport at an average high of 15.7C. While some South island centres had higher individual temperatures - Timaru recorded 2015's highest of 36.4C in January - their winter temperatures were far lower than Northland's.



Niwa principal forecasting scientist Chris Brandolino isn't surprised by the north topping the hottest place in the country charts - it's the fourth year in a row it's done so.
"It's not called the Winterless North for no reason. I think you'd find that 95 per cent of the time the top average annual temperatures will be in Northland or Auckland," Mr Brandolino said.
"In Whangarei you are in the north, which is generally warmer, and you are by the water, with the water generally a lot warmer, particularly in the summer months."
He said the El Nino weather pattern, which has been holding sway over the country since June, was partly behind the north's high average temperature.
"So you've had a full half of the year with El Nino as the main climate driver, so that's certainly had some say."





In 2014 Whangarei had the the highest annual average temperature at 16.1C; in 2013 it was Dargaville with 16.5C, followed by Whangarei with 16.3C, while in 2012 Whangarei had the highest at 15.8C followed by Kaitaia with 15.7C.
"It's no surprise at all that Whangarei, and other Northland towns, were right up there again last year."
Mr Brandolino said Kaitaia and Kerikeri both had their driest years on record, with Kerikeri recording 1071mm of rainfall for 2015 - 63 per cent of normal and the lowest since records began in 1981 - and Kaitaia 941mm, 75 per cent of normal and the lowest there since 1948.
Kaitaia also recorded its record amount of annual sunshine, with the sun shining for 2363 hours. Most other Northland centres also recorded increases in sunshine hours and decreases in rainfall.
But with less rain and more sunshine comes a deficit in soil moisture levels - a contributor to drought - and Mr Brandolino said soil moisture levels were still low across Northland, despite recent rain, after several years of below average rainfall for Northland.
Cape Reinga waited until the end of the year to make its way into the record books, with the 141km/h winds recorded there on December 29, the highest December wind gust on record at the site.