Pinterest Picks: The hottest new colour and cold weather must-have
Publish Date

Wednesday, 23 May 2018, 9:00AM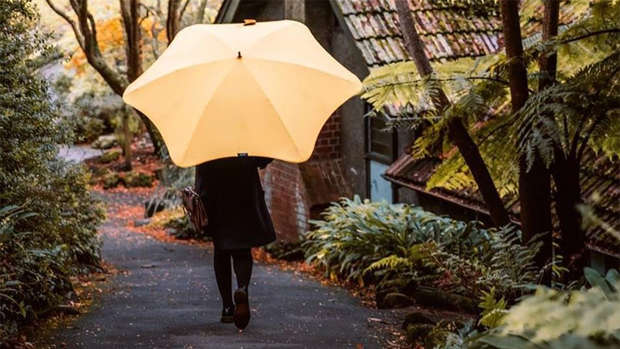 Welcome to Pinterest Picks! 
Pinterest is that website we all love, filled will so many amazing things that inspire us.
Well, this is the place where we share the things we are absolutely loving right now - everything from the coolest gadgets to shows worth watching and even handy life hacks.
Check out this week's top picks:
Sarah's Pick: Yellow is the new pink!
My pick this week is a colour!
You know how everything has been in that blush pink? Throws, couches, duvet covers, coats - everything. That kind of dusty rose? Wel,l there's a new colour in town - it's called Gen-Z Yellow (called that because 18-24 you are the Gen Z and are the loneliest generation - so they need cheering up).
Yellow sweaters, dresses, jackets - you're about to see it everywhere. If you don't suit yellow, that's ok - The colour is popping up on bags, hats, iPhone cases - so there's plenty of options if you want to embrace the trend without it being near your face or you looking like Big Bird.
Sam's Pick: A winter must-have
With the winter weather upon us which means we all need a brolly ...
Unless of course, you park under the building (like me) haha.
Blunt knows how to make umbrellas ... 
We put one in a wind tunnel ... got it up to 80km before it caused any damage.
They have teamed up with Karen Walker and they look awesome. $99 for the small one that fits perfectly behind your seat.
Toni's Pick:

 Cutest little bath for bubba
With the Prime Minister due in just over 4 weeks ... and with my little boy due in August I've been thinking about all the things I'd like to get for his arrival.
I saw this on Instagram and thought it looked super cute! They look super soft and come in all kinds of colours.
Especially when you don't want to put your little newborn in a hard plastic baby bath! They're called Blooming Baby Lotus Baths and you can buy them for $69.99 from flowerchild.co.nz.
Check out previous Pinterest Picks below: