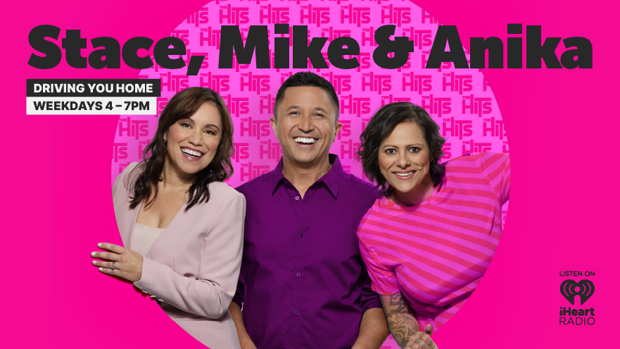 What happens when you put three of New Zealand's most big-hearted Kiwis in the same studio?
The Hits' long-time host Stacey Morrison is now hanging out in the afternoon with her old mate Mike Puru and the amazing Anika Moa. Now you get to share the big laughs, great stories and amazing Kiwi experiences that connect with audiences across New Zealand.
Stace, Mike & Anika, big fun and a big heart every afternoon, from 4pm to 7pm only on The Hits.
Follow Stacey, Mike and Anika on Facebook and Instagram and listen to their podcast on iHeartRadio: