Baby name app slammed for claiming a Māori name as Australian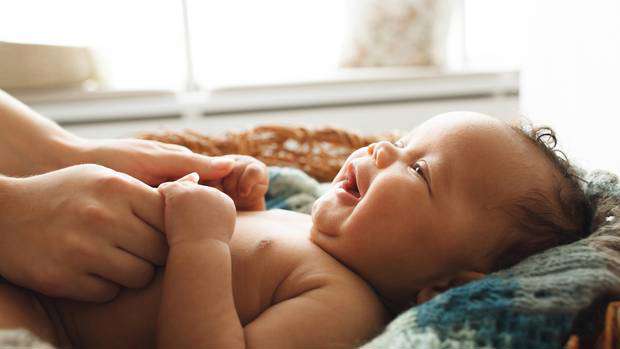 First Australia tried to steal Phar Lap from us along with other things such as the pavlova, actor Russell Crowe, the lamington, Crowded House and even our very own popular singer Lorde.
Now, an app is trying to claim that Australians are the originators of the Māori name Aroha.
The mobile app Baby Names, created by Schatzisoft, is designed to help parents come up with name ideas for their newborns.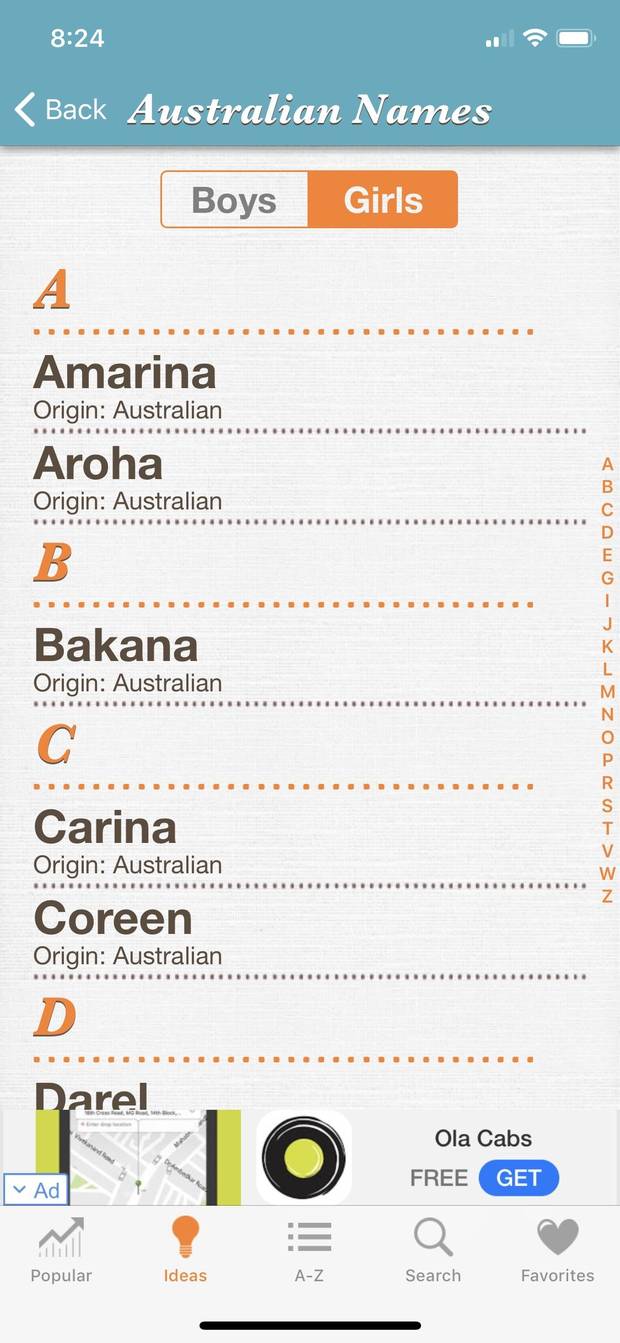 A list of names with an "Australian" origin. Photo / Reddit, Baby Names app
However, one prospective parent on Reddit shared a photo of a list of names — with Australia labelled as the origin for the name Aroha.
When the Herald looked further into the app, it revealed that the meaning behind the "Australian" name is love.
The social media post headlined "Seriously?" sparked fury with Kiwis, who have had enough of Aussies claiming Kiwi things as their own.
"First it's the horse, then the pavlova, then our musicians, now it's our names," one person wrote.
Another joked saying: "NZ origin: Australia."
"I knew an Aussie girl who was named Aroha but insisted it was pronounced "arrow-wa". I refused to call her by her name," one commenter shared.
An Australian admitted they have never heard of any of the names of the list ever.
One person blamed other countries for the mistake.
"It's every other country in the world being too dumb to know the difference between the two countries," they wrote.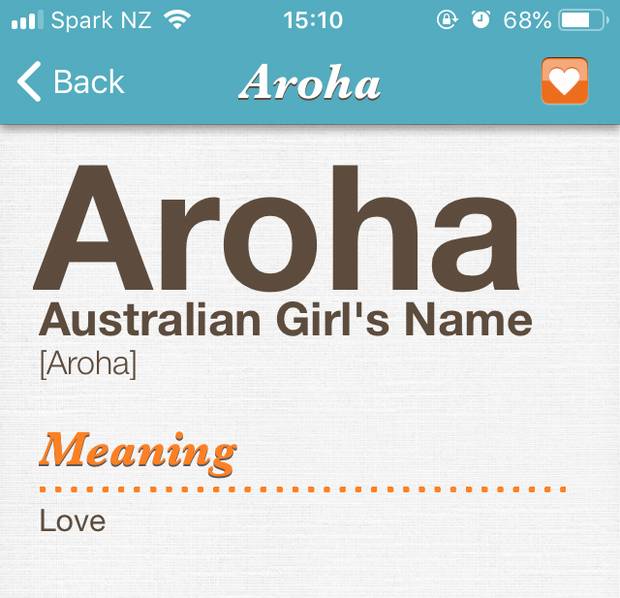 The app shows that the "Australian" meaning for the name Aroha is love. Photo / Baby Names app
Māori Affairs expert Moehau Hodges-Tai has confirmed to the Herald that the word is definitely te reo Māori.
"It's definitely a word amongst Māori and the Pacific Islands," he said.
"The word Aroha means love and compassion in te reo Māori."
Hodges-Tai said if the app shows the Australian meaning for the name Aroha is love, it is incorrect.
"We don't speak aboriginal here in New Zealand and I never heard that word in an Australian context before," he said.
"I think it's just misinformed, more than anything."
"There are a lot of Māori over in Australia it wouldn't surprise me if someone over here told someone and got convinced that it was an Australian word."
The Herald has contacted Schatzisoft for comment.
This article was first published on the NZ Herald and is republished here with permission.