Krispy Kreme has just launched WEDDING doughnuts - and they are beautiful!
Publish Date

Tuesday, 16 October 2018, 3:30PM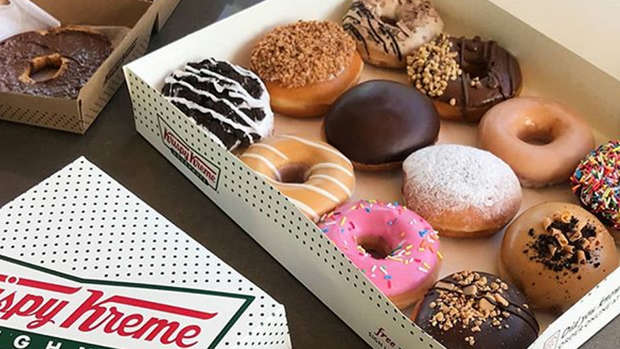 It's nearly wedding season, which means ...
It's time to indulge in some delicious food and drink.
Jokes. Obviously weddings are about so much more than that.
But if you're looking for ways to make your wedding a bit different, then look no further.
Because Krispy Kreme has just upped their game and released wedding doughnuts!
Think hot, fresh glazed donuts hand-dipped in white chocolate truffle with sprinklings of pearl sugar.
It's safe to say wedding doughnuts will definitely be a crowd pleaser!
READ MORE:
• Apparently we've all been making cheese toasties wrong!
• These are the 10 iconic Kiwi snacks they should bring back from extinction
The 'Celebrations' range, which is designed for parties and special occasions, includes a custom-made package specifically for weddings.
'The Wedding Dozen' is only $35 per pack of twelve doughnuts, but you have to order a minimum order of three dozen.
Before anyone gets too excited, unfortunately, the wedding doughnuts are only available in Australia ... at this point in time.
We're crossing our fingers they come to New Zealand soon!