The exhausted mum who was shamed online in viral photo speaks out
Publish Date

Wednesday, 4 October 2017, 9:00AM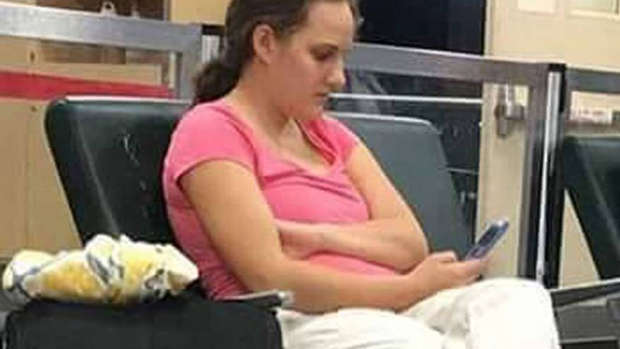 Molly Lensing found unexpected viral fame after a stranger took a photo of her and her two-month-old baby while she was sitting at the airport waiting for a flight.
The exhausted mum, stuck in an airport for 20 hours, didn't realise her actions would cause her to be the object of widespread judgement but it didn't take long for the internet to erupt with self-proclaimed experts and keyboard warriors everywhere dishing out opinions on her parenting.
She was called a "terrible parent" after the photo of her sitting in the airport with her two-month-old baby lying on a blanket on the floor went viral.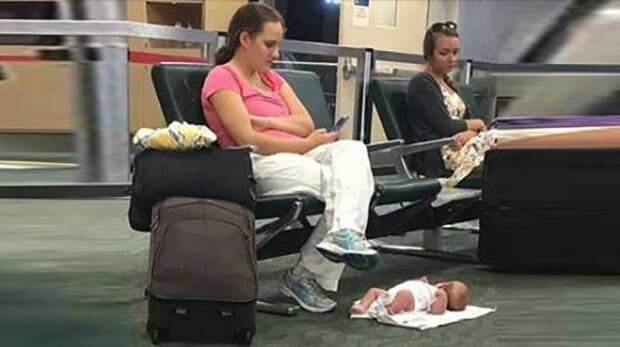 The photo that went viral, in a post that has since been taken down. Photo / Facebook
The man who initially uploaded the picture labelled her an "idiot" but the mother-of-three has come out and reminded everyone that not everything is always as it seems.
"We had the unfortunate luck of being stuck in the middle of the Delta computer shutdown," she explained in an interview with Today.com.
Delays and cancellations saw her stuck inside the airport terminal with her baby for 20 hours.
Anastasia had been held or in her carrier for many hours. My arms were tired. She needed to stretch. And I had to communicate with all the family members wondering where the heck we were."
The part-time paediatric nurse says she felt her privacy violated when she saw the photo online and became worried a co-worker or boss would see it and it would somehow affect her job.
Luckily, her job is intact but the incident should be a reminder to think before you post (especially if you're considering shaming a poor tired mother).
This article was first published on NZ Herald and is republished here with permission.